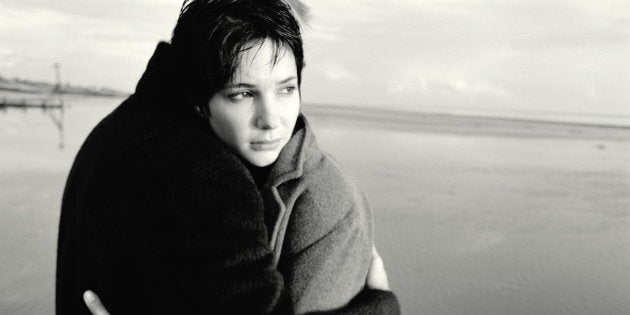 I was 10 years old when my older brother was diagnosed with schizophrenia. Although that was more than two decades ago, there are so many memories etched in my mind belonging to that time.
Most vividly, I remember his first suicide attempt.
Nine years my senior, my brother had his own caravan in our country Victorian backyard -- a place where he could retreat from a nagging, menopausal mother and a baby sister who just wanted to "shoot hoops" (which usually meant missing and accidentally hitting him in the head with a basketball at full pelt).
One particular warm summer evening, curled up in my top bunk bed, I heard him tiptoe through the kitchen, fling open the back door, and traipse across the yard to his haven. Even as a 10-year-old I was worried, as his behaviour in the proceeding days had been strange and different, but I didn't want to get in trouble for rousing alarm where perhaps there was none.
Eventually I drifted off to sleep. I woke to the sound of my wailing mother as she realised my brother was not in his bed. I frantically led her outside across the dewy grass to the caravan where the door was locked and there was no response inside. As my mother is disabled, I did the only thing I could think of: I smashed the small caravan window and forced my puny child's frame through. What I saw through the darkness was an image that still haunts me. But I was relieved that I had made it in time to reach my brother and get him to hospital.
This was the first incident in a string of many, and I can't say that experience has equipped me any better to deal with a loved one who, at times, feels his only option is to end his own life.
However, it is not these harrowing events that I want to talk about. Instead I want to acknowledge what lies in their wake in the days, weeks, months and years that follow.
The burning frustration of navigating a system so overburdened that its resources can often only respond to crisis. The disbelief when my brother has nearly fallen from the tightrope between life and death and that system simply hasn't shown up to catch him. The pit in my stomach that opens up every time he's late to meet me; the unanswered phone calls; the delayed texts. Or the worry that floods my thoughts each night when the light goes out and I tuck myself into bed, just as I did 21 years ago, unaware of the near-devastating situation unfolding metres away. The fear that I will one day miss his cues. The self-imposed responsibility I've felt to keep him alive.
It's a frightening thing to have to make decisions about what you think is best for someone else, especially when that decision is about whether intervention is needed to preserve life. It's more often than not guesswork and I don't profess that I've ever got it right.
I've spoken with many other families and carers of people experiencing mental illness who understand all too well the near-impossible balance between respecting the autonomy of a loved one and knowing when you need to go into battle in tandem with them. There are countless times that I've gone against my instincts and elected not to call for assistance when hindsight shows I should have picked up the phone. Other times I've requested aid despite my brother specifically asking me not to so. I've also beaten on doors pleading for help only to find there is none.
What has sustained my relationship with my brother through these challenging times is a forgiveness for when I get it wrong (although I'm less forgiving of myself) and a tacit understanding that I only ever act out of love.
Thankfully, though, I can say that 21 years after that first incident I still have my brother. This year we celebrated the milestone of his 40 birthday. I have met many who can't say the same of their loved one and whose hearts will always be missing a piece, resting with those taken too soon.
These days, with a few more years under my belt and a semblance of wisdom borne from our 'war stories' and learning from the experiences of others, I find myself trying to make peace with the idea that I can neither predict nor necessarily prevent one day losing him. That anxiously living in the world of 'what ifs' and 'maybes' prevents enjoyment of the present. That the inherent beauty of life is fixed in the possibility that we are all just one moment away from our world being tipped on its axis.
I now firmly believe that my most important role is to hold the hope when he is too exhausted and depleted from carrying it himself. To sit there and 'be', rather than assuming I can somehow find the means to cure his suffering. And how freeing that is -- for both of us.
I will forever be a loving and supportive sister, and an advocate when needed. I'll continue to use our experiences to improve mental health services. I know now, though, that my energy is best spent enjoying each day I have with my brother. Our journey has taught me that this is a much healthier and more constructive muse, while tucked up in my bed each night, when the light goes out.
Author's note: I want to thank my brother for always allowing me to speak freely about my experience of our shared journey.
If you need help in a crisis, call Lifeline on 13 11 14. For further information about depression contact beyondBlue on 1300224636.