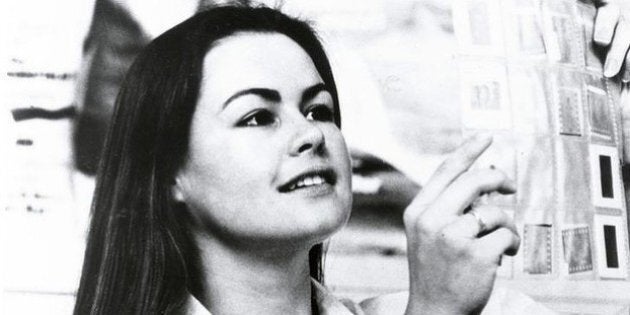 I never wanted to be the editor of Cleo. Like so many of my generation of pre-teen Aussie girls, my magazine of choice was Dolly, with its striped-over-the-knee socks, David Cassidy posters, and step-by-step how-tos for applying Yardley Pot 'o' Gloss (in blue) for eyes, cheeks and lips.
At sleepovers, and under the desk in Geography class, we all devoured its Dolly Doctor advice, Poet's Corner outpourings, and the occasional peek behind the scenes into the fun goings-on at the Dolly office each month via the editor's letter. Oh, what heaven it must have been to work there.
So as a magazine-junkie kid from the suburbs, to then become Dolly's editor at 21 in a series of right-time-right-place moments, was my (short) lifetime's dream-job come true. For me, there was no other position on the planet I could have wanted.
I'd had no interest in Cleo when it hit the newsstands for the first time in November 1972. Sure, I'd snuck a peek at a copy or two at my friend Christine's mum's house...but she was newly-divorced, and with those much-talked-of sealed sections, it spoke of icky things I knew were not yet for me. And I certainly wouldn't have brought a copy home. I couldn't. My mother wouldn't let me -- it did, after all, have that naked male centrefold.
So when Kerry Packer came calling in late 1984 suggesting I leave Dolly -- then part of the Fairfax group of magazines -- and offered me the job of running Cleo at ACP, I was bemused.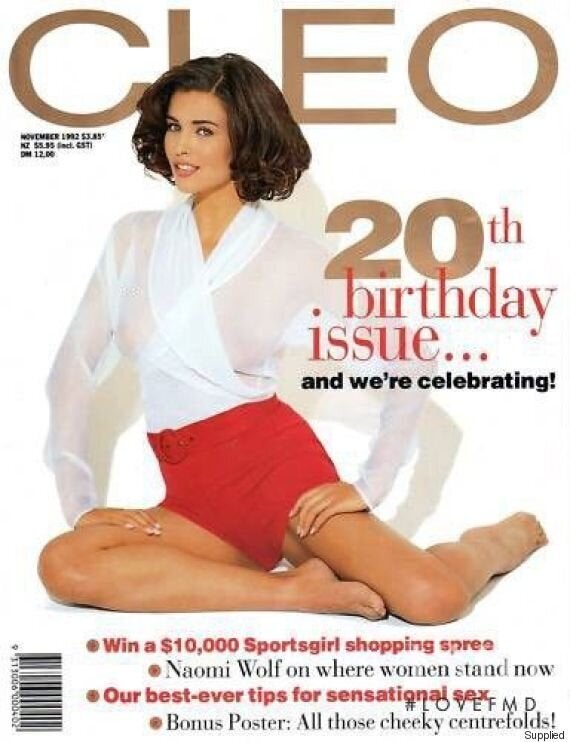 Apart from not really feeling the Cleo love, I didn't particularly want to work for someone who enjoyed such a fierce reputation. Or try to navigate the intense pressure and politics such a cut-throat environment as the Packer organisation was known to be. But that didn't mean I wasn't curious. Here was my one chance to meet Australia's most talked-about (and whispered-about) media baron. This would be a meeting to one day tell my grandkids about.
So I said yes to having lunch. What I hadn't counted on was just how charming and persuasive Kerry Packer could be.
From the outset I was honest. I told him I already had a job I loved, I didn't want to move. Trouble is, when he started asking me what I would do with Cleo if it were mine, I couldn't resist telling him. What did I care? What was he going to do, sack me?
So, with a dose of arrogance that must have come from youth (and my Westie upbringing), I liked telling Kerry Packer where one of his most prized publications was getting it wrong. Turns out, he agreed. And before I knew it I was saying yes to becoming the new editor of Cleo.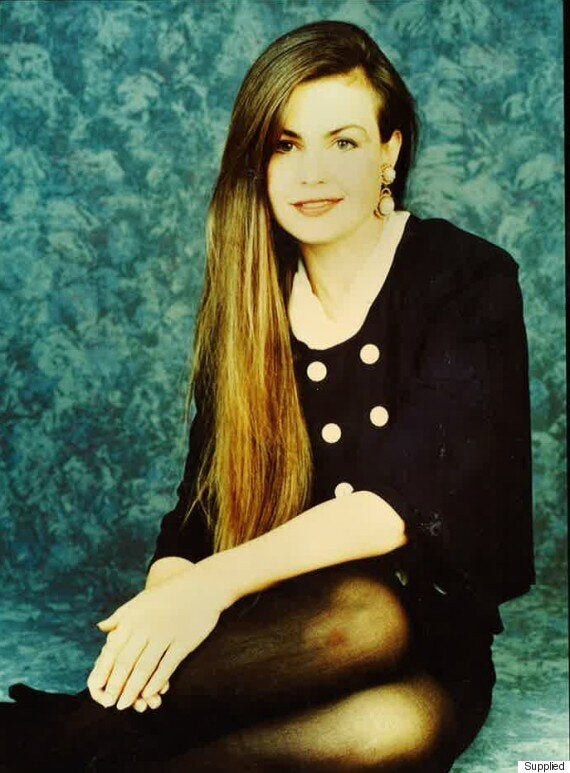 What I quickly realised when I took over the role was the incredible privilege of being at the helm of a magazine that could hold its head high in the Australian media as a true groundbreaker for women. It was the famed love-child of Kerry and its legendary founding editor, Ita Buttrose. Hell, Cold Chisel had even written a song about her.
Let the history books show -- and they will -- Australian women had seen nothing like it before. Its message: that women could do anything. Take charge of their lives. Forge a career. Study. Be financially independent. Be politically active. Choose to be single. Achieve true, shattering sexual satisfaction -- with or without a man. In fact, for the first time, women could make decisions about their lives and bodies without reference to a man at all. In 1972 Australia, this really was explosive stuff. The ABC series 'Paper Giants, The Birth Of Cleo', captured it beautifully.
And all of it was done with that one killer marker of the Aussie sense of cheek, the naked male centrefold. Jack Thompson, Barry Humphries, Skyhooks, the Daily Wilson Big Band, even the Sydney Swans had all posed as Cleo's infamous Mates Of The Month -- each one saved from showing their all by a strategically placed prop.
So, it came as some surprise to Mr Packer when I announced, live on Channel Nine (which he owned), on Ray Martin's Midday Show (which he also owned and happened to be watching), as I proudly held up my very first issue (which, yes, he also owned), that I had dropped the Cleo centrefold as my first act in the chair. Just like that. Gone. Never to be seen again.
And so, almost, was I, when a clearly furious Mr Packer rang the Channel Nine green room demanding to speak to me.
"She's on air," said the poor producer who had the misfortune to pick up the phone. "I f***ing know she's on air! That's why I'm calling you!"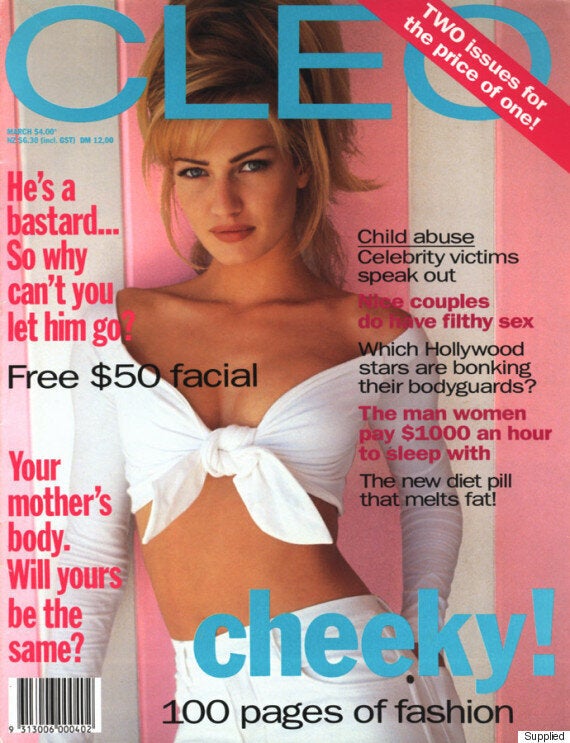 You see, the problem was, at that original meeting, Kerry had told me that with Cleo's recently falling numbers I had his 100 percent blessing to do whatever it was going to take to get the magazine back on track. "Don't talk to me about it, just do it," he'd said.
As far as I was concerned, getting rid of the centrefold was the best statement I could make that this magazine, so linked to its '70s birthplace, had moved on, into the go-ahead '80s. We got the joke: blokes had their Playboys, we girls could do it too. But we had done it. We'd delivered the punchline. For 13 years now. It was time to move on.
And so, after taking the phone and a very deep breath, I told Mr Packer exactly that.
Now, I don't say, as he expressed his own forthright views on the matter, that the phone melted down, but I do say it shook. Or maybe that was just me.
But if I knew one thing, it was that when you taketh away with the one hand you have to giveth back with the other. And so, in place of the centrefold, I started Cleo's annual list of 50 Most Eligible Bachelors. Which, this year, would be celebrating its 30th anniversary in Cleo's pages -- but for the news, delivered on Monday to a devastated staff, that Cleo is no more.
It seems extraordinary that this once-thriving publication, whose legendary logo sat for decades on neon-lit hoardings outside newsagents around the country, will no longer be that wise, informed, supportive friend to the legions who once so eagerly bought and devoured its pages each month. Nor will it be that fertile breeding ground for some of the best young, sassy, multi-talented and ambition-fuelled journalists in the country.
In my ten wonderful years as editor of Cleo I worked with some of the finest. In fact, at last count, more than 20 of them have gone on to become magazine editors themselves.
Some have carved out whole new media entities, like Mia Freedman with her wildly successful Mamamia site. Deborah Thomas went on to become one of the longest serving and iconic editors of the Australian Women's Weekly. The fabulous Wendy Squires, Paula Joye, Nicole Bonython and many, many more all cut their teeth on Cleo, and then spread her spirit wider as they made their significant impact on so many other magazines and their Australian audiences.
All of those journalists and editors remain dear friends of mine...and each other. Cleo was just like that. Supportive. Inclusive. Warm. Empowering. And it came through on our pages.
We were proud to be a wholly Australian title. We hadn't been conceived in a New York boardroom and squeezed into the Antipodean market, hoping for a 5.37 percent market share. We were an Aussie title, for Aussie women, by Aussie women. And try as others might to take over our number one position, no-one could touch us. At our height in the early '90s, we were selling more than 400,000 copies some months, making Cleo the number one selling women's lifestyle magazine, per capita, in the world.
So thank you Cleo. For your guiding hand in changing times. For your fun. For taking away some of the fear. And yes, for the orgasms too. You were a magazine of your times, and a key driver in changing those times for the better.
At your best, you were fun, informative, lusty and liberating, and several generations of Australian women are in your debt. While it's sad that our daughters no longer need you, it doesn't mean that you failed, but that you, and we, succeeded.
For those of us who really knew you, we bid you a fond farewell.