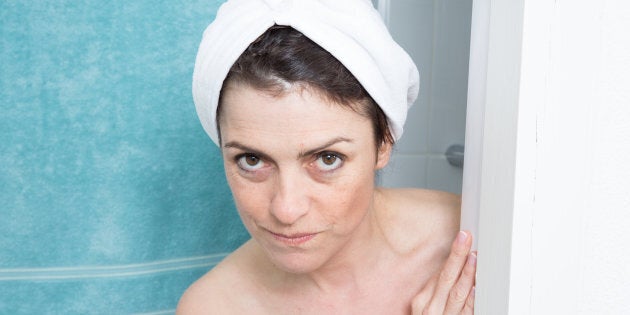 I received a 90 minute massage every day and forgot what life was like pre daily massages. I know, I hate me too.
Did I just walk around with hectic knots in my back? How did I sleep at night?
I shared a room with my sister only to revert back to childhood. Cue: laughing till you almost wet yourself, fighting over clothes and making fun of our mum together. Hilarious.
I went to see a relationship healer and she pretty much changed my whole outlook on love and past hurts. Turns out you have to forgive people who hurt you otherwise you'll give yourself stomach ulcers. #WorkingOnIt
I visited a tarot card reader and came to the conclusion that although I didn't personally believe in what he was saying, many people do, and hey, more power to them. (On a side note, I pulled the devil card...? Someone please explain.)
5. Getting awkwardly naked.
I felt super awkies getting nude every day in front of my massage therapist but then we had a heart to heart and she told me that I was beautiful and I told her that she was beautiful and we both got teary and goddammit can we all just tell each other that we are beautiful, the world would be a much nicer place, thanks.
I missed my boyfriend but there's nothing like a bit of distance to make the *heart grow fonder and all that jazz.
"I might go get a cheap lil waxy wax done" I thought to myself. Next minute, my dacks were off and the beauty therapist is commenting on my little belly. "Ohh baby!" The exact same thing happened to me in Thailand and it will never not be funny. Ha ha ha, kill me.
My mum and aunties went sober skinny-dipping and stayed up late and I realised that I am in fact, not as free spirited as them. Does coolness skip a generation?
I got a minor case of Bali belly but I'll be damned if it was the the ice cubes in my cocktail, they looked legit. #noragrats
All in all, Bali is a bloody beaut place and I'm going to come back and barter for fake Mimco bags until I die.