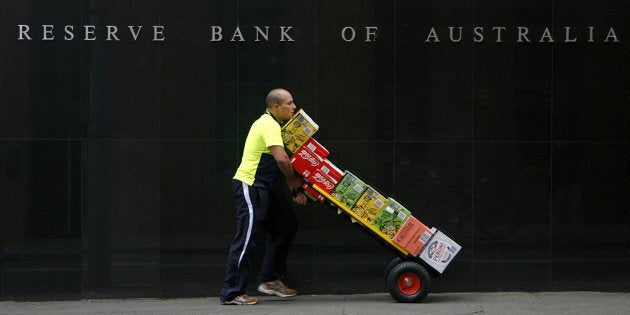 Australia has long been considered the land of the fair go -- a nation regarded as a classless society where the suburbs were the social equalisers, a melting pot of lawyers and labourers, teachers and tradies.
But The 'Great Australian Dream', where people on average incomes near the start of their working life could afford a home, is well and truly fading, and the latest data reveals a widening wealth gap.
Rising property prices and declining home ownership
The latest HILDA data from the University of Melbourne showed that, two decades ago, more than one in three young people aged 18 - 39 owned a property, compared with today, where just one in four young people own a property.
The impact of growing demand on house prices is most evident when comparing prices to average earnings. Twenty years ago, the average Sydney house was 5.6 times average annual earnings, while in Melbourne it was an affordable 3.4 times annual earnings.
Today, Sydney homes are more than 14 times average earnings, and in Melbourne more than 11 times annual earnings.
The latest Census results show that the proportion of Australians who own their home outright has fallen over the past five years, while the proportion of renters has increased.
And if it feels like a flat wages environment, that's because it is. In fact the HILDA data shows that average household after-tax income is actually less now than it was in 2012.
Generational challenge
The generational financial inequities are even more pronounced when analysing net wealth by generational cohort.
While Gen Y Australians aged 25 to 34 have a household net worth of $268,800, it is less than half that of the Gen Xers who are just a decade older. The highest net worth generation in Australia are the Boomers aged 55-64, who not only have a net wealth almost 5 times that of the generation of their children (Gen Y) but they still have a decade or more of earnings and wealth accumulating ahead of them.
How can we level the playing field?
Policy has partly created the rising house prices through migration settings and therefore population growth. Policy settings have also created the SMSF demand for property and tax settings such as negative gearing have been a boon for property investment.
Policy could also assist in bringing a solution such as assisting in intergenerational wealth transfer or allowing superannuation fund access for first-home buyers.
For a generation finding it harder to get a foothold in property, further analysis of possible policy adjustments might just keep the Aussie dream alive. Otherwise, the land of the fair go will be well and truly gone.