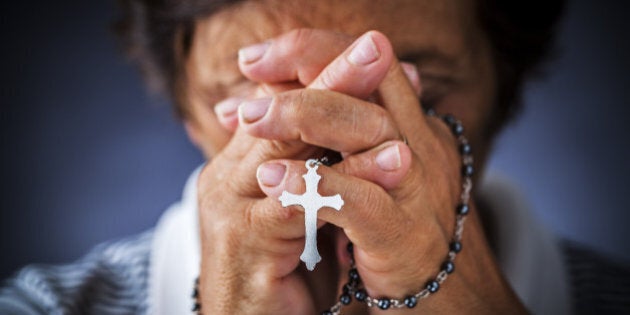 While it is a stretch to describe diverse, 21st Century Australia as a Christian country, the national data on religious identity from the 2011 Census shows the majority of Australians (61.1 percent) identify their religion as Christianity, a slight decline from 63.9 percent in the 2006 Census.
More than a quarter of the population (25.3 percent) identify as Catholic, with the second most common Christian affiliation being Anglican (17.1 percent) and third being the Uniting Church (5 percent).
The most common non-Christian religions were Buddhism (2.5 percent), Islam (2.2 percent) and Hinduism (1.3 percent). Not only is the total proportion of Australians identifying with a Christian denomination 24 times larger than the second most common religion (Buddhism), but Christianity is eight times larger than all non-Christian religions combined (7.2 percent).
The fastest growing religion as identified over the last two censuses has been Hinduism, which increased from 0.7 percent to 1.3 percent, an increase of 127,410 adherents. However, the biggest growth in total numbers has been the rise in no religion from 18.7 percent in 2006 to 22.3 percent in 2011, which represents an increase in more than 1 million people over this time, from 3.7 million to 4.8 million.
Such has been the rise in Australians selecting no religion, it is now the most common "belief" category in five of Australia's eight states and territories (Western Australia, South Australia, Tasmania, the Australian Capital Territory and the Northern Territory). Yet in both Victoria and Queensland, Catholic (26.7 percent and 23.8 percent respectively) comes ahead of no religion (24.0 percent and 22.1 percent) while in NSW, Australia's most religious state, both Catholic (27.5 percent) and Anglican (19.9 percent) are ahead of no religion (17.9 percent).
Not only is NSW the most religious state but Sydney is Australia's most religious capital city, with those selecting no religion (17.6 percent) significantly lower than is found in Brisbane (22.8 percent), Adelaide (the city of churches -- 28.1 percent), Canberra (28.9 percent) and Hobart (29.4 percent) -- Australia's least religious capital.
Not only does most of Australia identify with Christianity, but more than half (55 percent) of the population believes in God, as defined as the Creator of the universe, the Supreme Being.
However, there are signs of fading belief in God, with the majority of the oldest generation aged over 70 believing in God (61 percent) along with the majority of the fifty- and sixty-something Baby Boomers (53 percent), compared to a slight minority of late thirty- and forty-something Gen Xers (46 percent) and Generation Y (41 percent). But less than 1 in 3 Gen Zs (31 percent) who are today's teenagers or in their early twenties, believe in God.
The most common category for Australians' belief in God is that they are believers who believe now and always have (47 percent) or, in second place, are non-believers who don't believe in God and never have (26 percent). Although, changers, who used to believe and now don't (18 percent) are twice as common as converters who believe in God now but didn't used to (8 percent).
1 in 6 Australians are church-goers
Regular church attendance has also been declining over the past few generations and has more than halved in around 4 decades, from 1 in 3 Australians (36 percent in 1972) to 1 in 6 currently (15 percent, National Church Life Survey 2011).
While in decline, the total numbers of churchgoers nationally total around 3.6 million Australians, which makes church much more attended than the other Australian religion -- professional sport. In fact, when thinking about this Easter weekend, 13 percent of Australians say they will definitely go to church, with an additional 10 percent stating that they probably will -- and if they all do, that's more than 4 million adults, plus many kids in tow.