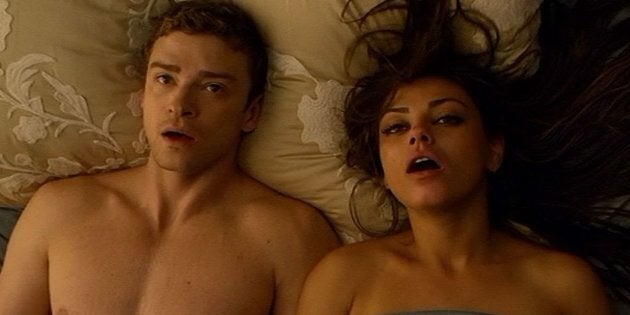 I recently saw a young woman who had just broken up with her boyfriend. They had been in a serious relationship for several years and he was her first lover. She decided she wanted to enjoy being single for a while and have casual sex like most of her friends did. But she felt a bit insecure and needed some more "sex education".
Casual sex has always existed, but over recent decades it has become much more common and accepted. The introduction of the birth control pill in the 1950s led to the sexual revolution and a shift in traditional values, especially the acceptance of sex outside marriage.
Young people these days settle down much later than their parents did and they usually have many more partners. In Australia there hasn't been much research done yet on our casual sex habits or the more popular term -- the 'hook-up' culture.
Some people believe casual sex relationships are easy and have no complications, but sex is loaded with emotions and often you can receive mixed messages, especially after having sex that leaves you excited for days.
In 2014 the US sex researcher Dr Zhana Vrangalova, from Cornell University, New York State, led a nine-month research study of university students about their sexual feelings, behaviour and overall wellbeing. They were questioned about their views on casual sex, how many people they had casual sex with, and their levels of sexual desire.
The study found that socio-sexually unrestricted students -- that is, those who slept around -- reported higher wellbeing after casual sex. The researchers found lower stress and higher thriving followed casual sex, "suggesting that high socio-sexuality may both buffer against any potentially harmful consequences of casual sex and allow access to its potential benefits".
What makes this more intriguing is that Dr Vrangalova wrote an article some months earlier saying that casual sex makes you depressed. So which is right? That appears to depend on the motivation for casual sex.
Students' motivations were divided between "right" reasons (autonomous) and "wrong" ones (non-autonomous). Autonomous reasons included wanting fun and enjoyment or "to explore and learn about your sexuality". Non-autonomous reasons ranged from doing it for revenge, to feel better about themselves, to avoid unpleasant feelings or "being somehow tricked or coerced into it, or being too intoxicated to make a responsible decision".
Dr Vrangalova, who is now adjunct professor at the New York University psychology department, decided to set up the Casual Sex Project to learn more about hooking-up. The project is a website where participants can share true stories of casual sex experiences of all kinds -- one-night stands, short flings, sex buddies, friends-with-benefits, et -- as long as sex was involved and was with someone they were not in a serious relationship with. She hopes the project will not only encourage sexually expressive people to reveal their erotic secrets, but will provide people who don't choose to engage in casual sex with an insight into a more sexually fluid world.
Check out her interesting 2015 TEDex video -- Is Casual Sex Bad For You?
It's not that much different in Australia, where casual sex has also become more common among both young and older people. The young are experimenting and many older people who have separated or divorced want to enjoy life for a while. The rise of dating websites is proof of this.
Some people believe casual sex relationships are easy and have no complications, but sex is loaded with emotions and often you can receive mixed messages, especially after having sex that leaves you excited for days. This can be a problem if the partner is not interested in romance or commitment. It's really important to set some rules before starting a casual relationship to avoid disappointment, heartache or feeling exploited.
Another important issue is alcohol -- often people regret or feel guilty about a sexual encounter after drinking too much -- or not using a condom. Opponents of casual sex say it's reckless, it spreads STI. But that's not the case -- unsafe sex practices do!
Nowadays, with the rise of smartphones around the world, mobile dating apps have sprung up, using GPS technology to match singles with others who are close by. The most popular one launched in late 2012 -- Tinder, which soon became the favourite hook-up app for the 18-35-year-olds. The app's popularity lies in the fact that you can look for a date, a short-term relationship, a friend with benefits or a more serious relationship.
Tinder's technology allows people to use their mobile phone to browse profile photos of other users within a set geographical distance. It also links to Facebook, which shows a lot more information. In some ways it can be safer than picking up someone you've never met before in the pub, and taking him or her home.
Another client says she finds Tinder helpful in connecting with other people like her, who have busy lives. "When I'm too tired after a long day at work to go out, I can find people to chat with without leaving home," she said. She believes interacting with more people opens up opportunities for her.
It's my opinion that casual sex can be a good thing for people who are open to it, like it and have a positive attitude towards it. If not -- don't do it!
ALSO ON HUFFPOST AUSTRALIA