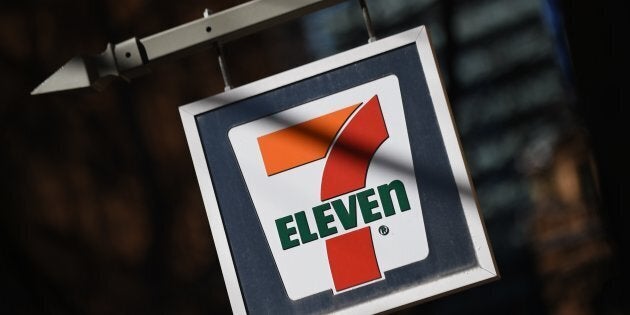 With fresh evidence of 7-Eleven employees being scammed by unscrupulous franchisees, and yet another revelation of South Asian workers being exploited in the service station industry, it is clear that migrants need to be recognised as more than just economic commodities.
We don't need your platitudes, but our issues must be taken seriously.
I remember moving to Sydney almost 25 years ago from Pakistan and not seeing many brown faces where I lived or worked. Over the past two decades, though, more and more South Asians have come to Australia to make a new life, to learn at our universities, and find themselves a new home in Sydney and across New South Wales. The diversity of food, culture, art, drama, music, language and skills they have brought to Australia has made our society more vibrant and exciting. I am very proud to be part of the South Asian-Australian community.
While politicians have been quick to court migrant communities as voting blocks, befriended us by establishing groups such as 'Liberal Friends of India' or 'Subcontinental Friends of Labor', the deeper systemic issues of racism and chronic labour exploitation are yet to be dealt with by either of the major parties.
Last year we were all shocked to see the results of the media's investigation into the 7-Eleven franchise, and the systemic exploitation of workers employed in their stores. Indeed, many of these workers were students on visas from South Asian countries. They were allowed to work more hours for less pay and terrible working conditions, making them vulnerable to be blackmailed into silence with the threat of potential deportation. Some were even forced to hand large portions of their wage back to their bosses or face the prospect of losing their jobs.
This is exploitation of South Asian migrant workers on an unconscionable scale. But of course, it is not restricted to simply one chain of stores.
Recently, it was reported that a major Woolworths supplier had been exploiting foreign workers by underpaying and threatening them. The whistle-blower was reported to be a carrot-packer who was underpaid and mistreated, but he had originally come to Australia as an engineer from Pakistan.
Politicians need to see us as more than photo opportunities at our cultural and religious festivals such as Diwali or Eid. We don't want to be talked at (or down to, for that matter). We need to be treated as equals and brought to the decision-making table to influence issues that affect us.
Sadly, whenever non-white migrants are mentioned it is often purely for our economic contribution or the opportunities we present to increase trade with our ancestral countries. This is dehumanising.
Just recently the Productivity Commission stated that when migrants bring their parents to Australia, they are an economic drain on the country. The idea that family reunions can be seen in such a callous way horrifies me. I have lost count of the number of stories I have heard from people whose parents can't even visit them on tourist visas, let alone a permanent visa.
And we should not forget that the Australian Government's brutal asylum seeker policies have caused untold suffering on the Sri Lankan Tamil community. Tamil refugees fleeing war, persecution and torture in their homeland have come here only to be met with wire fences and indefinite detention.
Finally, we are reminded of the many senators in our Federal Parliament who would rather South Asians like me, and like the thousands of Muslims from Pakistan, India, Bangladesh and Sri Lanka, had never come here. Meanwhile, the Government recently spent $10 million on a launch in London to attract Irish, French, German and Italian working holiday-makers. Apparently these are the 'right type' of people the Government wishes to bring to Australia...
South Asians are not simply cogs in the wheel of the economy, doing the jobs that many others may not want to do. They are not just swinging voting blocs in marginal suburban seats. South Asians are not just late-night workers in the taxi industry or in convenience stores and petrol stations.
They are hardworking, upstanding members of the Australian community who are all owed decency, fair and equal treatment, and respect. We have achieved and contributed so much, but this should not hide the fact that discrimination and exploitation does continue to happen, on a scale far bigger than many of us feel comfortable admitting.
South Asians are known for being open-hearted; sharing our culture, food and knowledge is second nature to us. So sure, court us, attend our cultural events and rave about our food. But, more importantly, work with us to solve those issues that are too often swept under the carpet.