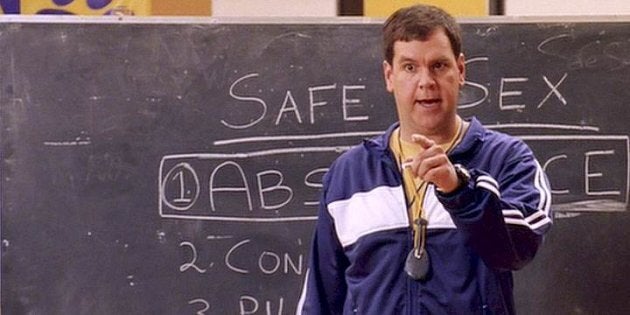 When should we start talking to our children about sex? And I'm not just talking about the "birds and the bees" and how babies are made. When should we have the conversation with our children about what's real and what isn't when it comes to sexual interaction, what they should expect and how they should behave?
On average, kids are exposed to pornography at the age of eleven. This is usually stumbled upon by accident when a word that also has a sexual connotation is typed into a search engine. The word 'pussy', for example, searched in You Tube brings up over 4 million clips, the first 20 of which are pornography. Like it or not, regardless of how many security blocks we have on our technology, this is part of the world in which we are now living and we need strategies in place.
With two teenage daughters, I have most definitely had 'the talk' and I was surprised at how much they already knew. I won't lie; this was no 'kumbaya' session where we all sat around a table pouring out hearts out to each other. I did hear one of them whisper under her breath "here she goes" while the other rolled her eyes.
But regardless of their resistance, I was determined to forge ahead with the conversation with the agreement that it would be the last time I raised it. I told them that, going forward, they could come to me at any time and ask me any questions and I would happily answer them, but I'm not holding my breath.
Whether it be exposure to sexual scenes in movies or the internet in general, there doesn't seem to be much my kids are not aware of. This shocked me. The vocabulary used is somewhat different to when I was young so at some point I found myself being educated by them.
What was important to me is that they firmly knew that sex was a 50/50 interaction, that no one's needs were more important than the others and at no point should they feel pressured to do something that they felt uncomfortable with. So much of this is about self-love and respect and knowing what feels right at the time. Their instincts are their greatest tool.
We went on to talk about pornography and the fact that it is merely fantasy, an industry that is predominantly male dominated and therefore the language of porn is generally male generated. The scenes are created specifically for a male sexual appetite, which can be different to that of a woman's.
It seems however that I underestimated my children. To them it was common sense that if a woman was screaming as her hair is being pulled and her bottom slapped she is not engaging in a pleasurable experience. Both girls looked at me as if I was the idiot to think that needed to be pointed out to them. I was both relieved and surprised considering the rapid escalation towards aggression in the porn industry. It seems that those that are visually stimulated by such scenes become easily de-sensitized to it and therefor the bar is then raised. Things get harder, faster and more degrading towards women.
According to both Freud and Deutsch, females are innately masochistic and passive sexually while men are more aggressive and sadistic. While a shift in power between the sexes has most definitely evolved since the early 20th century, it is believed that the majority of men prefer to dominate and control women sexually. Hence, so many pornographic movies show the man as the aggressor while the woman screams submissively. The screams can be interpreted any way you wish; pleasure, pain or fear; it's up to the viewer to determine depending on their fetish.
I want my kids to know that this is not real and not to be confused with authentic lovemaking. Pleasurable and consensual sex between two people involves chemistry, respect, trust and communication. It was at this point that my older daughter asked her sister to 'pass her a bucket', but I continued. It is so important to know that my daughters will be fully liberated in this area when their times comes and that no one will be persuading them to do something that they are not comfortable with.
Cindy Gallop, founder of MakeLoveNotPorn.com believes that "Everything great in life and business is born out of great communication. Sex is no different". And this communication is not just restricted to the bedroom. These are conversations that should be had without embarrassment or fear of judgment. We teach our children how to thrive at school, in social activities, in sports. Why not teach them how to thrive sexually? It's not rocket science to recognise that it is an important element to every intimate relationship. I want my kids to have healthy, mature and loving relationships and if I don't give them those tools, then who will?