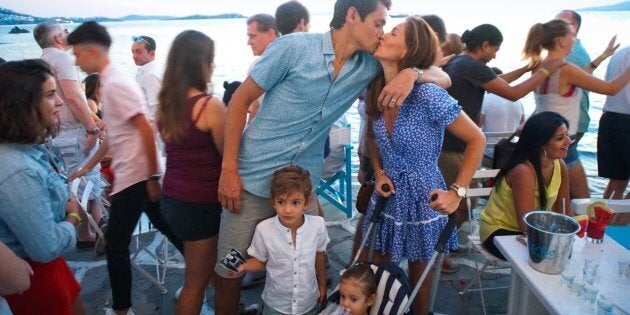 Figuratively and literally, the honeymoon is not over for us. The truth is, we never planned to catch that plane home to a mundane life and an uninspiring relationship.
Numerous articles have been written about the key to keeping the pizzazz in relationships, and even more articles have dissected the apparently unavoidable tragedy that occurs when the honeymoon period of a relationship comes to an abrupt end.
But what if the honeymoon period never ends?
After a solid decade of exploring all corners of the globe together, my partner and I decided to embark on a new adventure: marriage and children. I could almost hear my mum's sigh of relief when we announced it... Finally, she thought, she'll stop wasting her money, start saving for a house, have kids and live happily ever after.
Unfortunately for my mum, marriage and kids did nothing to quench our thirst for exploring, and despite setting up shop with the kids, the travelling never stopped. In fact, we went into overdrive. In an almost defiant, rebellious quest, we continued to travel the world with two young kids in tow -- mastering the art of travelling with a glass of bubbles in one hand and a bottle of milk in the other (responsibly, of course).
We were determined to prove wrong all the people who insisted that life, romance and fabulous holidays would end as soon as marriage and kids entered the equation. And so, we kept travelling... mostly with the kids and, on one rare occasion, without them.
Nothing deterred us, not even that nightmare 22-hour flight to Europe when my two year old refused to sleep. Our combined obsession with travel motivated us to book that next holiday. And with each adventure, whether it was the camping trip just out of town or the tropical getaway on a luxurious island, we realised we had inadvertently managed to stay in the honeymoon phase simply by continuing to go on 'honeymoons' -- with the kids.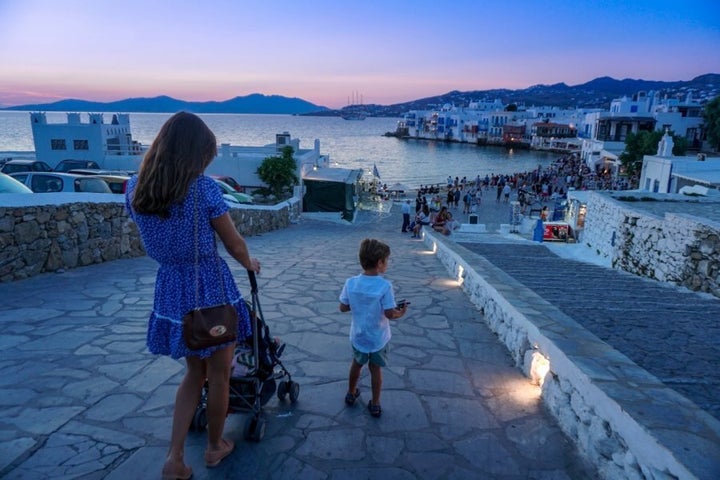 Okay, so it's not your typical honeymoon. The traditional honeymoon is synonymous with the ultimate celebration of love. Usually taken immediately after the wedding, it's that once-in-a-lifetime romantic holiday where you deliriously succumb to life's little luxuries and the term 'love drunk' takes on a whole new meaning.
However, if you look beyond the indulgent hotel rooms and the token petals scattered over beds, you'll realise the essence of a honeymoon can easily be applied to any holiday. It's about exploring together, discovering together, going to new places together, sharing new experiences together and (this is the real ground-breaking one)... it's about spending time together.
Honeymoons and holidays embody the all-important 'together' things that people tend to forget when kids come along or when they've been in a relationship for years. They are shoved right under a one-metre pile of bills, never to be seen again. That's when the ever-so-feared domestication truly starts to set in and you can guarantee the honeymoon phase will well and truly be over shortly afterwards.
So as Nike always recommends, just do it. Keep the adventures going, keep 'honeymooning' and don't be afraid to take the kids with you. There may be fleeting moments of despair but the good times will far outweigh the bad. The excitement of going somewhere new will help rekindle the romance in your relationship, and provide family memories that will last a lifetime.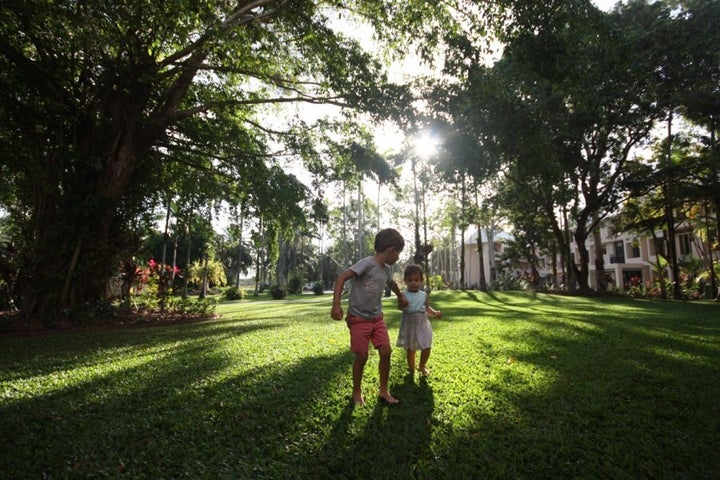 Here are our top five places to honeymoon with the kids:
1. Mykonos -- Synonymous with hedonistic parties, it's not the first Greek Island that springs to mind when you think of romance and family holidays, but this charming island has everything for everyone. Romantic bars (kids were always warmly welcomed), fabulous restaurants and crystal-clear waters, topped with that infectious and fun Greek spirit.
2. Vomo, Fiji -- This luxurious Fijian resort, only a short boat or helicopter ride from Fiji's mainland, has all the elements of a blissful tropical getaway -- picture-perfect beaches framed with palm trees, amazing food and hospitality, and a fantastic kids club with island activities to keep the little ones learning and engaged.
3. Bali -- From the stunning properties of Alila Villas on the cliffs of Uluwatu, to the many affordable hotels and villas along Seminyak and Kuta, Bali offers something for all budgets. The sunsets are some of the most famed in the world and provide the perfect setting for sunset cocktails.
4. Port Douglas -- This charming town in Tropical North Queensland is uniquely positioned where the 'rainforest meets the sea'. The spectacular natural scenery, coupled with world-class eateries means there is always plenty to see and do. Explore the Daintree Rainforest, take a boat ride out and snorkel the Great Barrier Reef or simply relax by the pool at one of the many waterfront resorts.
5. Seal Rocks -- Lush surrounds including endless beaches and bushwalks makes this area the ideal place to unwind and get some quality time together. There are fantastic camping spots -- the perfect activity to enjoy a glass of wine under the stars as the kids sleep.
Happy honeymooning, with the kids.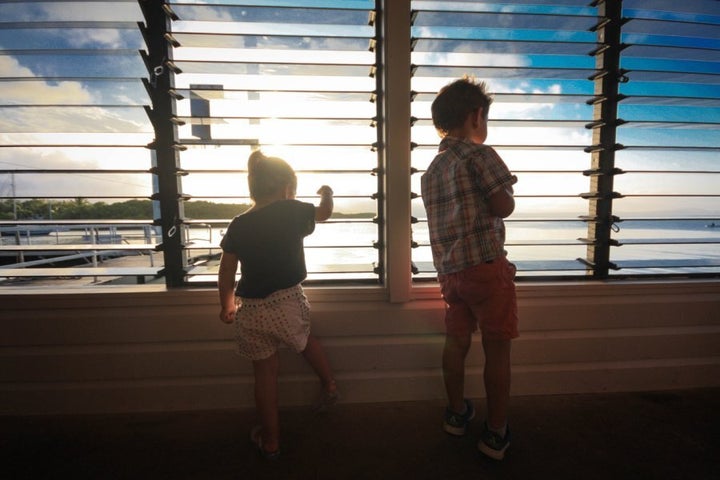 _______________________________