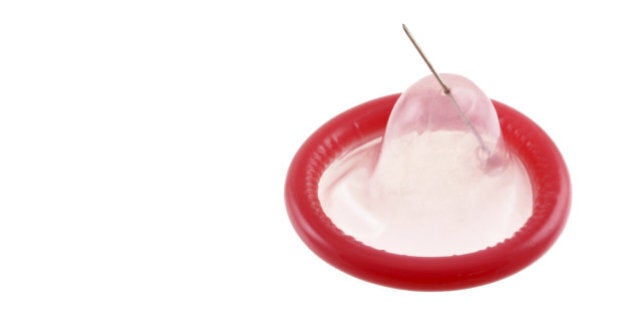 Thinking back through the mists of time to my late childhood, it dawned on me recently that my parents didn't much like to think of me or my siblings as sexual beings, and we were, as I recall, openly repulsed at thinking about our parents that way.
I remember being told at a tennis camp, by quite a bossy girl called Clarrisa, that 'everyone' knew that you could not get pregnant if you put a band-aid over your belly button. I remember this because I was always a little worried when Mum offered me a band-aid -- what did she think I had been up to?
Couple this with the evidence that 25 percent of sexually active high school students have reported experiencing unwanted or coerced sex, and we really need to have a think. We can send a spacecraft 4.28 billion kilometres to the dwarf planet Pluto and send back razor-sharp high-res pics of its craters, mountains and plains, yet we can't seem to adequately support our young people as they make the much simpler journey from childhood to young adulthood.
Sex education is mandated in some shape or form in every state and territory curriculum, and even mapped though the focus area of Relationships and Sexuality in the new Australian Health and Physical Education Curriculum. So how is it then possible that 10 percent of high school students report having no sex education at school? Worse still, of those high school students who did receive some form of school-based sex education, 50 percent report being 'significantly dissatisfied', citing irrelevance to their real lived experiences.
Our National STI Strategy outlines how "complex behavioural change, such as increasing the use of condoms and reducing unsafe sex, requires an integrated and sustained health promotion and disease prevention approach." The strategy, endorsed by all State and Territory Health Ministers, lists eight key components that have been demonstrated to be effective in reducing sexual risk behaviour: workshops, communication skills-building, community events, sex education in schools, trainings of teachers, community leaders, peer educators and counsellors, distribution of educational materials, provision of condoms and social marketing.
Australia does have a clear and agreed framework by which it commits to address the physical, mental, social and emotional issues affecting young people in relation to their sexual health, but how do we invest in getting the job done?
One organisation that comes to mind is Youth Empowerment Against HIV/AIDS (affectionately known as YEAH). For over a decade, YEAH has firmly established itself as Australia's only national youth-led and youth-focused sexual health promotion organisation.
YEAH's core programs and activities have pioneered young people's access to quality, inclusive, age-appropriate and youth-friendly sexual health information. YEAH is all about helping young people develop the skills they need to better navigate the physical, social and emotional aspects of their sexual health.
I recently learnt that despite their high return on investment, they still struggle to secure enough funding to even reimburse their young volunteers for travel costs when they go out into the community to deliver free sexual health workshops, and they battle for the resources to get young people off waiting lists who want to volunteer their time to be trained as sexual health peer educators.
When I reflected on this, I thought about how obvious a part of the solution their peer-to-peer approach seems. Surely if young people are lining up to volunteer their time to be trained in sexual health, only then to volunteer more time spreading accurate information to their peers, (and we know young people have always turned to their mates for advice on this kind of stuff) then this is a great way to improve the current appalling and ad hoc state of sexual health education. After all, this army of willing and able young volunteers represent the primary target audience who are wearing around 75 percent of the brunt of sexual health problems.
So why do small NGOs that deliver so much in our communities struggle to get the support they need to sustain high-impact work? We're living in a time where Governments seem hell bent on consolidation; chopping off the small guys and forcing them to disappear into larger organisations all in the name of savings, but at what cost?
Small organisations are organically nimble, are capable of responding more quickly and often in a more focused way to the needs of their consumers. Because of their specific and niche agendas, they run less risk of becoming a "Jack of all trades, master of none".
So while we need the large services, let's spare a thought for how much we could lose if we lost the smaller organisations who sometimes have the biggest grassroots reach.
My final question to ponder isn't "are we doing enough?", but rather "how do we measure success?" when it comes to young people's sexual health and wellbeing. Like in all things 'health', it's easy to only count the prevalence of disease as a marker of success -- but tell me; does reporting on the rates of Chlamydia diagnosis tell you more or less about the state of young people's sexual health compared to monitoring the number of young people who report being able to negotiate condom use, or sexual experiences free from peer pressure?
Perhaps if I'd had some peer education at school, I'd have been able to set young Clarrisa straight.