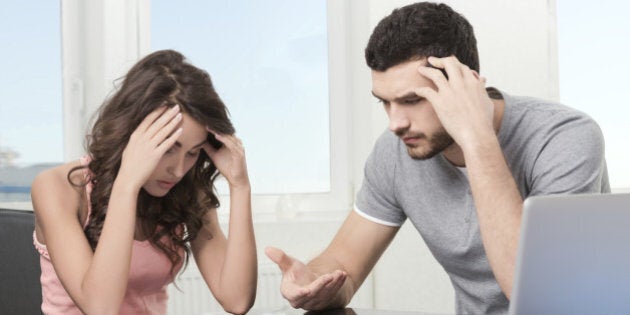 Mortgage season has begun, but it seems many first-home buyers are steering clear of the property market's annual rush. So what's making so many Australians wary of jumping into the market?
Spring is the time when we normally see a spike in first-home buyers entering the market. However, a growing number are concerned about entering the market now compared to last year, according to a survey of more than 1,000 Australians commissioned by finder.com.au.
For prospective home buyers, just under half (49 percent) think now is a good time to enter the property market, compared to 60 percent in 2014, the study found.
Fear of higher repayments and rising interest rates are big barriers, with many Australians concerned about the impact of extra costs on an already hefty mortgage. In fact, nearly half of prospective homeowners (48 percent) are now worried about interest rates rising compared to 42 percent this time last year.
For non-homeowners, the biggest reason for not yet buying a home is their inability to save up for a deposit, with more than one in three (36 percent) feeling the squeeze.
And it's not surprising. Take just one look at the rapid growth of Australian property prices, and it's easy to get discouraged when saving for that elusive 20 (or even 10) percent deposit.
Over the past year, combined capital city home prices have risen by 10.2 percent, according to August figures from CoreLogic RP Data. However, this was mainly driven by record growth in Sydney and Melbourne. Property prices slid in Perth (-1.8 percent), Darwin (-4.6 percent) and Canberra (-0.9 percent).
Sydney's median property price has hit $773,000, up by 17.6 percent on last year, while Melbourne's median property price has risen to $563,500, a rise of 10.6 percent in 2014.
If, for example, you're looking at buying in Sydney at the median property price of $773,000 and want to avoid Lenders' Mortgage Insurance (LMI), which generally sets you back thousands of dollars if you want to borrow more than 80 percent of the property's value, you'll need $154,600 in the kitty for a 20 percent deposit, plus other upfront costs and expenses.
What factors are causing first home buyers to be running scared?
The rise in property prices and fewer first-home buyers could be a result of more investors trying to overtake the market, with Australian Prudential Regulation figures showing that banks have grown their investment lending by over three-times more than their owner-occupied home loans -- 16.5 percent growth for investment lending over the past year to June 2015, compared with owner-occupied home loans increasing by just 4.5 percent.
The lack of housing supply, coupled with a volatile stock market could also be contributing to jacked up property prices, making it more difficult for first-home buyers.
There's still hope on the horizon
Some renters are getting fed up with the ongoing cycle of renting and want out. The survey findings showed the amount of non-homeowners who would rather rent than commit to a mortgage has dropped to 29 percent, compared to 32 percent this time last year.
Thankfully, there are a number of options for first home buyers to get their foot on the property ladder.
It's not for everyone, but for younger prospective home owners, living with your parents a little longer could get you closer to having your own place. The research shows almost one in five non-homeowners would rather stay living with their parents -- that's up from 14 percent last year.
There are other ways to lean on the family too. If you're lucky enough, a donation or loan from the folks can get your closer to your deposit. Alternatively, they could act as guarantor for you.
Meanwhile, buying off-the-plan for an extended settlement could be a good way to secure a home now, and pay the bulk of the mortgage later. However, beware of paying inflated prices for off-the-plan developments that may not be worth as much by the time they are built.
If you're not coupled up, the chances of buying a property on one income becomes slimmer.
But teaming up with a friend or family member to buy your first home is a viable option, as long as you have a clear exit strategy if things don't work out.
Lastly, it's a great idea to use a high interest savings account and take advantage of your transaction account's automatic debit feature so you can build up a deposit with regular savings. Lenders will expect you to have "proven savings" to show you are responsible, which means you need to be accumulating a savings pool for at least three to six months.
If you're not ready this mortgage season, there's no need to fret. When you're ready to hit the market with decent savings and a stable income, it will be worth the wait.