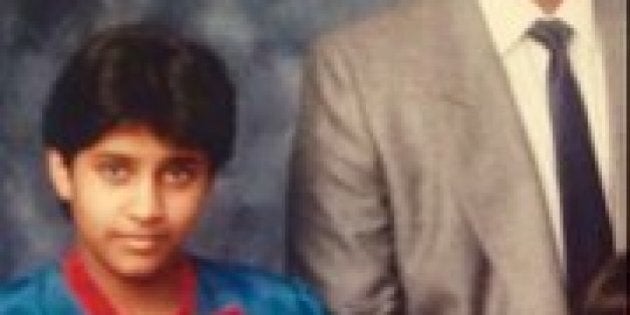 For most of this week, this was my Father's Day plan:
1. Wake up, remember it's Father's Day, and die that slight bit more on the inside, still disbelieving he isn't here, while Bill Cosby is (dad looked a bit like Bill Cosby). Think of the handful of Father's Days that I refused to even acknowledge him, because I was mad with him for some crappy, self-righteous reason (that's a long story for a post about crippling regret and guilt).
2. Go to Chateau Fancy Pants restaurant with my mother for lunch, where I can indulge my overwhelming sadness by drinking some good shit.
3. Write a drunken post on my private Facebook wall: "Dad, I was an asshole and I am so sorry, I didn't know that you'd die so soon. I thought I had years to make up for being a crap daughter. So, here's a gift that I couldn't give you when you were alive. I want to tell you that YOU WERE RIGHT ABOUT EVERYTHING. The "friends", my career, my ex-husband, money and driving a good car. (If you had taken that car advice yourself, and been in a Bentley at the time of your accident, you'd still be here, btw.) I would never have given you the credit for all of that if you were alive. So, Happy Father's Day. PS: Please come back."
And then resent all the likes and kind comments from my friends who have celebrated the day with their ALIVE fathers.
But then, yesterday, someone reminded me that it was the six-month anniversary of the death of THEIR SON. It was a reality check. I slapped myself across my selfish face and thought about how I actually know three dads who will be spending Father's Day without a child who should be here.
HOW COMPLETELY AND UTTERLY UNFAIR AND HEARTBREAKING.
That pain, I am sure, will never get easier. On the other hand, what happened to my Dad was totally crap, but at least it's the circle of life. No one should have to bury their own child. No one should have to see photographs of their dead three-year-old son washed up on a beach after their refugee boat capsized.
This is my new Father's Day plan:
2. Take Mum to Chateau Fancy Pants and get HER drunk on some good shit.
3. Message my dad-mates who have lost kids and tell them I am thinking of them and their beautiful son or daughter who can't be here to celebrate the day.
4. Still write that post about dad on my Facebook wall, because he totally deserves it. (I can't make any promises about not being envious of friends who spend the day with their dads -- maybe next year.)
Happy Father's Day, No. 60.