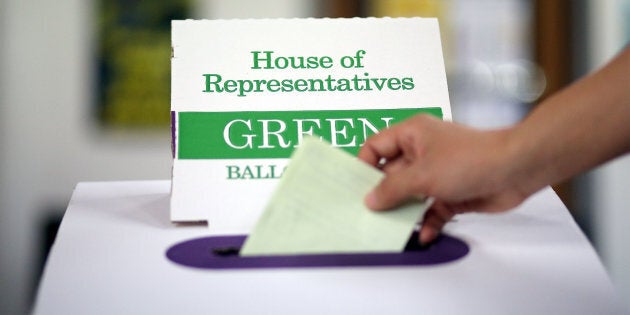 Back in 1987, I woke up one morning and found a senior Minister of the then-recently overturned Fijian Government in our Adelaide living room. My father had worked with one of his friends to bring political asylum seekers from the recent Fijian coup to find refuge in Adelaide -- and this guy was one of them. He stayed with us for a few months.
I was told not to tell anyone he was there -- not that I could tell them much, anyway. All I knew is that there had been a violent coup in Fiji, that the government had been forcibly overturned and that it was not safe for Indian citizens, or members of the former government, to remain there. Being 10 years old, naturally I blabbed to my best friends at school about the mysterious man at home. But Dad didn't need to worry, because no-one believed me. Back then, most of them hadn't even heard of Fiji.
I didn't fully comprehend the impact of what had happened in my father's homeland (the national and international political, economic and social impacts of the violence and upheaval continued for a decade) until years later, when I voted in my first election. I remember lining up with my uni mates, so excited to cast my vote; not because I was eager to exercise my political freedom, but because there were cute guys handing out pamphlets, and lamingtons and a sausage sizzle afterwards. I think there was even music. It certainly didn't feel like the chore that I had heard some older adults complain about in the lead up. It was a veritable celebration, exactly as it should be.
I told dad about it later that day, and he said with his dad-pun-making smirk: "Enjoy it. It's a coup."
Almost 20 years later, Election Day coincides with school holidays, and it's made voting oh-so-inconvenient for many people I know. My newsfeed is stuffed with proud, relieved status updates about having submitted postal votes and escaping the infinite boredom of ballot papers and boxes. I shrug. Their loss.
To anyone who is miffed at the inconvenience of having to squeeze in exercising your democratic right to vote for your government in a persecution-free, safe environment, on your weekend, I just can't empathise. I'm excited. I will be attending my local polling booth in the middle of the day, when the queue is longest, and the sausage sizzle smell at its peak, and thanking my dad for coming to this country so that I can vote in peace.