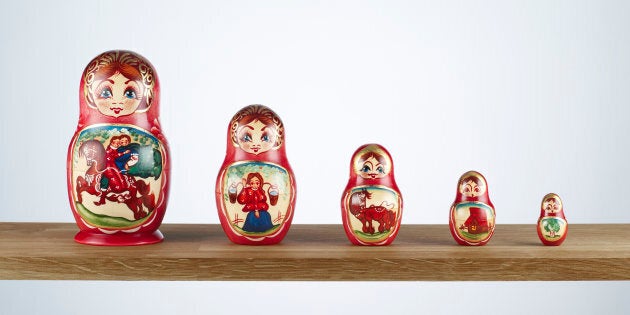 I am often the butt of jokes from those closest to me, and one of their favourite topics is how easy my life is with one child. I'm never allowed to be tired from a sleepless night, or complain about being a MUber (mummy uber).
I don't find this an insult -- in comparison to the families I know, it's generally the truth. Most of my friends have at least two children; many have three and some have four or five. I was #2 of five so I definitely know from personal experience that I do have it easier in many ways than those who have to deal with things like sibling bickering, varying food demands, and conflicting activity schedules.
I had always wanted a million children, but when that didn't happen, I fully embraced my peaceful little family and am grateful for my #1 (especially as he gets older and can make me cups of tea -- and hopefully one day Aperol Spritzers).
I feel this especially during school holidays, which most states have just had or, here in SA, are still having. But as I look forward to the occasional weekday sleep-in and Netflix morning, many of my mommy friends dread two weeks of incessant family time at home, or even away on holiday.
Being the caring person that I am, I usually brush aside my friends' concerns with "at least there will be lots of people to look after you when you're old" or "imagine all the family-rich Christmases you will have when you're a grandparent".
But I recognise that such responses are not helpful and simply serve to widen the divide between my parenting experience and theirs. So I recently decided to get them to tell me the crux of it -- what's the difference between Kid #1, and having more? What have you learnt, how have things changed?
Here are the results, and they are as insightful as they are hilarious:
- "There are no exchanges or refunds." So no need to keep your receipts from the Stork.
- "Bacteria takes longer to jump onto #3's food than it did with #1's food. With #1 it was the three second rule. With #3, it was 3 minutes!"
- "Oh shit, this is what they mean when they say 'puppies aren't just Christmas gifts'."
- "Laws about leaving kids in the car while you grab something quickly from the shops were made by people who don't have kids." #TheWindowWasDownOfficer.
- "Family holidays? Forget it, we barely even have family dinners."
- "Dummies are lifesavers and there's a market for adult ones that you can dip in wine."
- "Love doesn't get divided by the number of kids, it multiplies." That got me right in the ovaries.
- "Fed is best; not breast is best". Ignore anyone who judges you about how you feed your child.
- "Running in two directions is impossible."
- Mother guilt increases with each child but you also learn to prioritise and let go of the things that your kids can live without, like an immaculate house.
- You become a multitasking BOSS.
- #1 grows up fast and is given responsibilities; #3 or #4 is babied because mum knows it's probably her last.
- Each baby is different -- don't compare milestones or personalities.
- Family discounts and passes are always for 2 adults, 2 kids, which is a very narrow concept, and very annoying.
- Other parents can't ever help you out because they rarely have room for three extra kids in their car, so plan your life, and vehicle budget, accordingly.
- You are more confident in parenting #3 than you were with #1 -- so you ask for help instead of pretending you don't need it.
- You can learn a lot between kids but be prepared to throw it all out the window, as your last baby is often a curve ball.
Cheers to all of my lovely friends for the practical advice, especially those who took the p*ss out of parenting, which is my personal parenting M.O.
Hopefully some of it will help other parents out there. And I promise to be more understanding and not respond to your future school holiday concerns with "at least it's not two freaking months like the Christmas Holidays!"