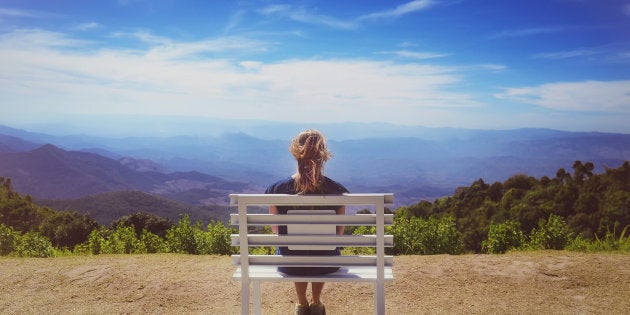 "You were assigned this mountain to show others it can be moved." – Anon
I know you're full of fear right now. This mountain seems almost impossible to climb, let alone move!
I was in a similar space when I received our child's diagnosis. The genetic doctor compassionately discussed the future of our baby and it felt like the news worsened at every stage of her diagnosis.
Stroke in utero. How is that even possible? Bilateral Perisylvian Polymicrogyria, what on earth is that? Quadraplegic Cerebral Palsy, no way. Surely this is just a bad dream. This can't be real.
As I turned my back to the hospital and my face towards the brilliant rainbow that coincidently shone, I knew that the love for my child would help me to move mountains. I just didn't know what kind of mountain we were in for.
I received two things on that pivotal diagnosis day: a life-changing diagnosis and a life-altering purpose.
The special needs parenting journey is not for the faint hearted, but I assure you that you will grow, expand and rise to the challenge. This is the hardest mountain you will climb, the weather will change suddenly and you will learn to become increasingly resourceful in your ability to adapt. Give yourself time and patience, gather your tribes and support. Mountaineers take years of training to reach the top of Everest, and similarly we must learn to do the same.
The fierce cold winds and the stormy dark skies will help to build your armor. And when you feel exposed to the elements, you will find a safe haven to protect yourself and gain the exact energy you need to continue on your climb.
Some days you'll see the majestic mountain peaks so clearly, other days they will be covered with fog, so you'll just have trust that they are still there. These are the days to dig deep and lean into your intuition, and rely on your inner vision.
You will get to pause and admire with such reverence and beauty, the gift of the human spirit. You will get to see miracles unfold through the determination of your child. The mountain will give you clues along the way.
The view of the vast open sky will remind you to keep your your mind as open as possible. The clouds will remind you that 'this too will pass'. The sun will rise over the mountain peaks to give you fresh energy with each new day. The brilliant stars that shine through the night will guide your way through the darkness and the rainbows that appear randomly, and when you least expect it, will give you faith to go on.
You will see limitless potential all around.
You will climb at your own pace, and let each section of the terrain unfold in its own way. And as you ascend further you will soon discover an untapped resource within. This is your inner base camp, a place that you may have never discovered, had your child arrived in any other way.
Your base camp is your anchor. A sacred resource that will get you through the toughest of days. A space that you can always go back to, when the weather turns wild. A place with endless supplies, support and stillness.
You will find a strength within you like never before, you will see beauty and wonder in the smallest of things. You will look around at other people who seem to be climbing much smaller mountains with perfect sunny days, and you will shudder when they complain about one single little cloud. As you turn to see a new storm brewing on the horizon, you will take it on faith that your day in the sun will come and put one foot forward in front of the other and move on. For this is your mountain to climb, no one else's.
You will let go of any extra baggage that no longer serves you, because this will only weigh you down. You will surround yourself with like-minded people, who can help to carry you when you feel a little tired and care for you when you feel a little lost.
You will pause with gratitude more than ever before. You will make unbreakable bonds with a tribe of other parents all over the globe. For each of them are also making their own unique climb, celebrating small victories and surrendering in between.
The mountain you have been assigned won't be easy, some days you will want to give up. There will be days you will have to pitch your white flag and surrender, but this will help nurture and nourish you before the next adventure of your climb.
But I promise you this, you will reach the summit, in your own time and in your own way. But more importantly you will see that the journey itself is where all the real gems are.
You will look back and see that the changing conditions along the journey were all delicately orchestrated to help you continue on. Each stage bringing new learnings to help you navigate the path ahead. And with fresh new perspectives and deep profound insights, you will start to look around with awe and wonder.
When you reach the top, you will stop and smile in recognition of the mountain that you were assigned, you will give thanks for the teachings, the hardships, the wins, the victories, the breathtaking views and the wonderful wisdom.
And you know what happens next?
No doubt, you will go climb another!