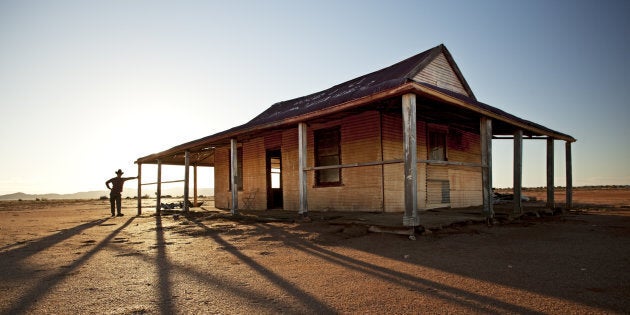 I came to Australia in 2013 as a backpacker and had such a lovely time working as an au pair that I decided to stay a little longer. In order to qualify for my second visa, I needed to complete 88 days of farm work. I went onto Gumtree and found a guy advertising a role on a sheep farm on Kangaroo Island. He had his company name up there and a profile with a picture on it, so I didn't think it was anything to be wary of.
I contacted him directly, checked him out on Facebook, checked out the comments, Googled him and the company, ABN number, everything. It all looked fine.
I flew over to the island from Adelaide and he picked me up quite late at night and he was clearly drunk. At first I thought, just go with it, you're here now, there's nothing you can do, there's no public transport. We swerved all the way home and I was quite scared but I thought "maybe he's just tipsy, we'll get there".
The house was kind of in the middle of the island, very dark, and nothing else around. He had told me he had other people working there, that he had a partner. When we got there, there was no one at all. At that point alarm bells started ringing.
The next day we went off to do some work and he was quite abusive in the way he spoke to me. He was very rude -- almost like he wanted to make me nervous. While I worked there he made me do things that a normal person wouldn't do. He asked me if I would ever slaughter an animal. I said no. But he would kill the animals in front of me in a manner designed to deliberately scare me. He'd kill lambs and then throw them off into piles and say "this is what happens when I'm annoyed". He was a very angry person.
I had no contact with the outside world because there was no signal on my phone and there was no WiFi. I kept thinking "I just need to be smart, not open my mouth and just wait and see what happens because if I do something that puts my life in danger then I'm screwed". We were so isolated that I couldn't figure out how I was going to get out of the whole situation. I was so frightened.
It is a worker's island and there are a lot of men around, and one night I was at home and half asleep when I heard all these cars coming down the drive. No-one else lived near us for many kilometres, so I was startled. Eight or nine guys from the football turned up, all drunk, and I was there on my own. I locked myself in the room because I was so afraid. It was so threatening.
I could hear what they were saying outside about some other girls and about myself, and they were just vile. They were smashing on the window and smashing on the door and then calling my name, telling me to come out. I just hid there and couldn't move.
I lasted 15 days on the farm. I only stayed as long as I did because I was trying to work out how I could leave. I considered walking off but when I went for a walk he would want to know why I was going for a walk because who could I be going to see? I didn't even think I could make a run for it at night because it was so dark.
Luckily, unbeknownst to him I had 10 years' experience in IT, so when I found out that he had a modem in his office, despite telling me he didn't, I hacked into it. He was out shopping, so I pretended to be sick and stayed home and plugged in the modem.
I used WhatsApp to contact my au pair family in Sydney and got them to call the police.
When she rang and explained what was happening, they knew exactly where to come and who I was with, because it had happened before. They said it would take an hour and a half to get there and that I needed to wait.
I was so scared that he would go crazy in the hour and a half that I was waiting for them to come. After they took me away, I gave a statement but they couldn't charge him with anything because it was all mental trauma -- he wasn't touching anybody, and something would have had to actually happen for them to press charges.
I reported my case to the Department of Immigration but I still had to complete my 88 days -- my 15 days there wouldn't even count. He had said to me that I was going to be paid $350 a week to work there, with my board, lodgings, food and everything. I wasn't paid at all, and I didn't try to retrieve the money for the unpaid work, I just wanted to get away.
The laws have changed now so that backpackers have to prove their payments from where they're working to get the 88 days signed off, which I think is great. But regardless, I tell people to be careful. Make sure you go to a reputable place and never go alone.
Natalie (surname withheld) is a guest on this week's episode of Insight at 8.30pm on SBS, which investigates forced labour in Australia.