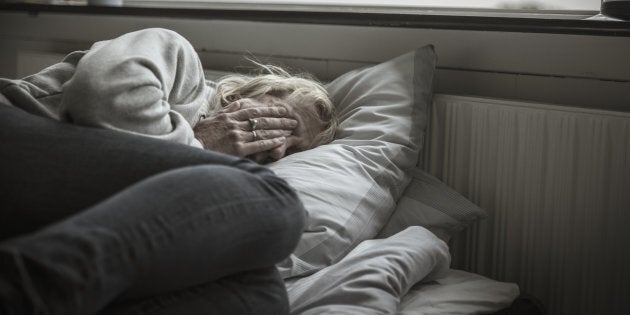 My husband Adam was dead. It felt like a nuclear bomb landed and exploded on my chest. How could I protect my three Korean-born children from the ultimate abandonment and absolute sheer agony when I had no ability to function? The ripple effect was beyond the four of us but I couldn't think beyond the three of them.
My absolute recall and chronological order still remains blurred, but some things are crystal.
I had not set up a favorites index in my smartphone and so when the ambulance driver asked for my phone to call my dear family and friends I could not assist him. We struggled and floundered but luckily my neighbours and one of my closest friends and her husband had seen the ambulance arrive and were immediately on the scene.
Telling my children that their father had passed haunts me to this day. The guttural screams were chilling and so distressing. Not since being handed over by orphanage workers/foster mothers had I heard them cry so hard as this.
I had a different close friend with me for each child who helped me hold and soothe them one at a time. I doubted I was strong enough to help them through the pain. Those dear friends held them tight and enveloped them with love and friendship while I sat paralysed with shock and grief.
My community of friends moved around me as I floated outside my body and observed. Like poetry in motion they set themselves into action with key roles: the funeral plan, the wake plan, calling friends, food, shopping and support beyond the realm of friendship. Having sadly just buried a close friend, Adam had spoken about his wishes for the children's involvement in his own funeral, the church, the coffin design, hymns and roles for key people. That made plans abundantly clear and, while it was challenged by members of his family, we were able to give him exactly what he wished for.
A close friend (a widower himself) took the wheelie bin and placed it in the driveway with an A4 piece of paper on it. It read: "Please respect the Weir family needs to rest during the day. You are welcome to visit from 6 pm - 9 pm. In the interim any deliveries please leave at the door."
It was pure genius. It meant I could rest or simply sit alone on the sofa and slowly deal with any issues without interruptions during the day. Each night the house was flooded with beautiful energy of visitors from 6 pm until 9 pm. They brought love, smiles, friendship and tales of Adam for us. They lit candles with us each night, fed us and ensured we were enveloped in absolute love and support. I will remember each and every person who walked in that door -- what they brought and the tales they told. It was priceless. It was organic. It was soothing. It was a great distraction and respite for the children and me.
Close girlfriends slept at my home, ever vigilant and observant. They sensed that I truly felt incapable of living without my spouse and I needed company and supervision 24/7. Despite being usually optimistic, on that day, I did indeed wish to die and to be sucked up by the earth. The weight on my body felt suffocating and unbearable without him.
Key points:
1. Have a favorites list of key emergency contacts and friends in your smart phone.
2. Have a funeral plan that is clear and concise and regularly updated with your will.
3. Delegate key roles to friends and trust them.
4. Do not allow anyone to force you to make any financial or business decisions (for three months post the death of a spouse).
5. Ensure the spouse does the first and official obituary notice for the papers.
6. Use the wheelie-bin approach and have pre-determined rest time and visitors time.
7. Keep a close vigil on the surviving spouse.