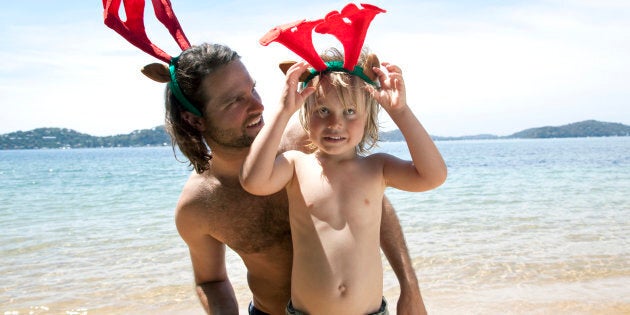 Living on the other side of the world from your family can, at times, be tough. Luckily for me, this is self-inflicted -- I could go back to where I came from, I know, but on some occasions it really does suck. And Christmas is one of them.
Having lived in Australia for almost 16 years and married an Aussie, you'd think I'd be used to it by now. However, as absurd as it is -- and I'm sure many of my fellow 1.2 million UK born and and 6.7 million overseas born friends residing in Australia would agree -- you don't.
Despite the years, you never miss your family, old chums, and, at times, your country, any less. It's just a matter of trying to navigate your parallel worlds, and numbing the homesickness when it strikes -- often stealth-like.
Perhaps it's the smell of a rose in your neighbour's front yard, or a lady that swishes past on the street that looks like your sister, or an '80s classic that blurts on the radio. You never know when those emotional kicks to the back of the knees will ambush you. Like a blind-folded circus juggler you haphazardly throw tributes into the air hoping to remain a part of your former life -- whether eating a cake alone to acknowledge birthdays, Skyping the nieces and nephews to watch them grow, raising a glass of wine at odd hours as friends say their vows, or throwing grieving flowers in the ocean.
Sometimes you get it right, but often you fall short and the 10,000 mile chasm feels larger than it actually is. Weddings, new babies, birthdays -- firsts, 70ths, 90ths -- funerals... the guilt and occasions missed stack up like an emotional game of jenga.
Having popped out a couple of Aussie babies over the years, keeping the old and new worlds fused together becomes forever harder. Long gone is the solo 24-hour gin-and-tonic swilling flight. As many of you know, ping-ponging screeching babies across the world at 700km/ph is more painful than childbirth -- for all 500 passengers involved. And as little Aussie bums fill seats, a family pack of airline seats, especially at Christmas, becomes larger than a government Speaker's expense budget. As for visits from parents... the long-haul yoga-position endurance trip becomes increasingly taxing for ageing joints and the time between pots of tea gets greater.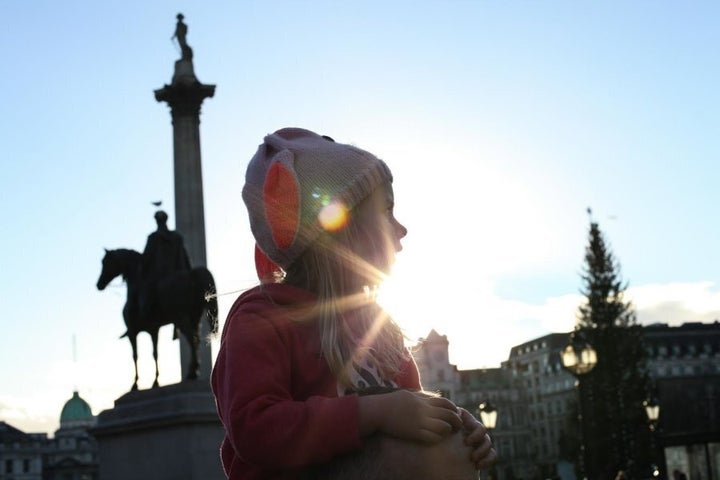 As soon as Christmas bumps in, in all its dazzling mania -- when dangling over-fed baubles infest the shops with their webs of tinsel, blinking Christmas trees on steroids dominate shopping malls, and fake Santas with trousers a little too short take to their thrones, the homesickness creeps in. However, at this time of year, it is no ambush -- it's inevitable.
With every single human you interact with striking up chirpy Christmas small talk, from your Woolies check-out chap to your butcher, all it takes is for your gynaecologist to ask your bottom: "What are you doing for Christmas?" and you tear up.
Despite the Christmas cheer from strangers and the back-to-back hangovers, I mean parties, with champagne corks popping like uzis, artery furring goodies and wobbly-legged dancing, there's just something missing. And an underlying sadness spills like an over-filled cocktail among the fun. The absent guests -- family, old friends and the feeling of Christmas in all its Northern Hemisphere glory.
Speak to any Northern Hemisphere import -- it always gets to us. Although a novelty at first, no matter how many beautiful white beaches, open air carols, dramatic fireworks, 30 degree days, platters of fresh seafood, lashings of pavlova, dips in the pool and frolics in the surf, and as much as I love my adopted country -- it still doesn't feel quite like Christmas.
With rose-tinted glasses, us Northerners all pine for the quintessential winter Christmas. A couple of years ago, on our only visit back to the UK at Christmas in 15 years, I felt proud to be able to share my childhood memories with my little Aussie family -- the multi-story Christmas tree in Trafalgar Square, the illuminated artistry on London's grandest streets, the rugged-up bustling Christmas shoppers, frozen carol singers in Market Town squares, "he's behind you" pantomimes, mulled wine in front of country pub fires, the over-sized Turkey, Christmas pudding your mother made and, of course, your family sitting around the table in real-life human form.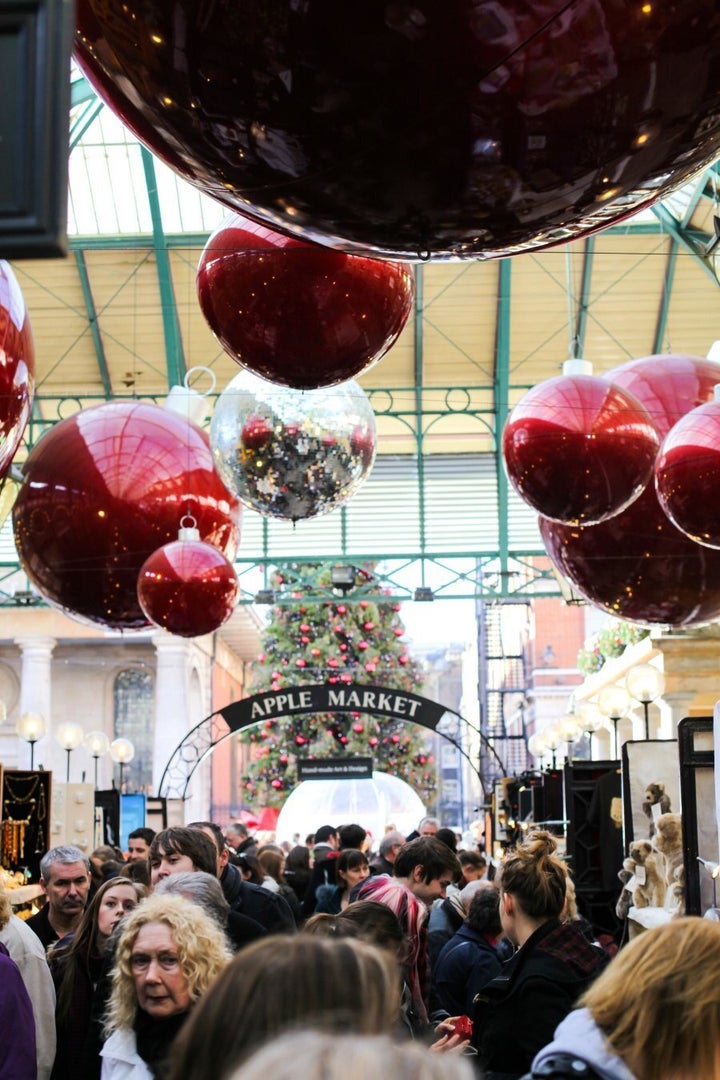 Now feeling as mythical as a trip to Narnia, once again, this year, my family will be a pixelated, glitching version we wave to on a computer screen while we unwrap presents.
Meanwhile down under, we will roll out old traditions and combine them with the new. There will be the obligatory champagne beach run with a cheeky dip (rude not to). We will squeeze in a British Christmas dinner over the festivities, even if it is 40 degrees, boil up a pudding (without mum Aldi will have to do) and embrace the smorgasbord of meat, seafood, salad and pavlova loved by the Aussies.
On Christmas Day I will feel smug about being in the sun and the warm. I will revel in my beachside existence and be proud of my Aussie family, friends and life here -- and most thankful to the country that has been so very generous to me on so many levels. But deep down, just for that one day, or even just for a few hours, I will wish I was home... my other home.