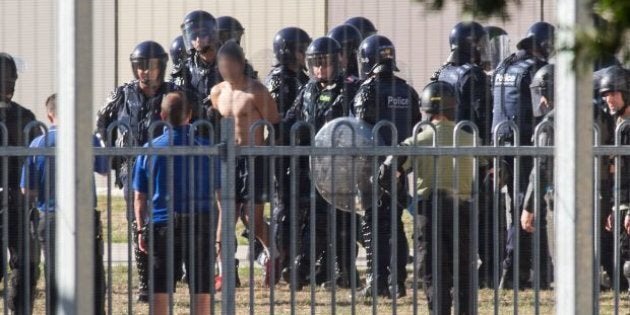 Our youth detention system undeniably is in crisis. Video footage of young offenders rioting, damaging property and holding a siege on a detention centre roof makes for good television and allows shock jocks and politicians to point the finger and call for knee-jerk punitive responses. We need to resist the temptation to "lock them up and throw away the key" and ask ourselves why these kids are locked up and behaving in this way.
The Sentencing Advisory Council recently released a report into juvenile youth offending and detention. The findings included that the younger a person comes into the system they more likely they are to stay there. Also, soberingly, 62 percent of young people in custody were the subject of DHS care orders and 62 percent were the victims of abuse, trauma and neglect. The report also found that a small number of offenders were responsible for a disproportionately large proportion of crimes.
I am privileged to act for a number of families whose loved ones were murdered by parolees. The murderers invariably have horrific histories of family violence and neglect, homelessness, foster and residential care, substance abuse, early contact with the juvenile justice system and exit from education, no social or family supports, an increasing level of violent crime, an inability to form and keep meaningful relationships, an adult life spent in and out of prison, institutionalisation and a lack of ability to cope in the community. Many of the murderers had been on parole for only weeks before reoffending. When faced with a challenging situation they, like most of us, turn to their default position. Unfortunately, for that cohort, that default position is violence. In essence these are men who have very poor prospects of rehabilitation and are effectively too dangerous to be in our community.
We need to be cognisant that these are some of the most vulnerable youth in our society and that the genesis of their behaviour is the failure, whether by intent or inability, of those they should have been able to trust to provide them with the care, protection and security that they needed.
Achieving real and sustainable change for juvenile offenders will not happen in an adult prison environment. It doesn't work for those in the adult prison system, why would it work for kids?
We have to get past prejudices about 'bad' vs 'good' kids. All teenagers can be impulsive and make poor choices, but the consequences of those actions are more serious for kids in vulnerable circumstances. The teenage years are a critical point to intervene in the lives of the most at risk offenders in a positive way.
Now is the time to address youth offending and detention and stop more generations of juvenile offenders ending up such damaged people that all they can do is damage others.
For every young life turned around, however, there are enormous benefits for our society. That person lives a more satisfying and productive life. There is less strain on the legal system. They are not in the prison system, which is incredibly expensive.
The government has shown that it is possible to make meaningful change to challenging problems such as parolee murders and family violence. Now is the time to address youth offending and detention and stop more generations of juvenile offenders ending up such damaged people that all they can do is damage others.
Apart from concerns for the welfare of young offenders, we should consider the future safety of our community. The greatest benefit of changing young offenders' behaviour is avoiding the pain, loss and misery their crimes will create.
ALSO ON HUFFPOST AUSTRALIA