Well, it has been a busy time for 'Game of Homes' fans like me. The Federal Government has delivered its much awaited housing affordability package in the 2017 Budget.
The Treasurer has been mostly reading from the standard script: Don't do anything that would actually put real downward pressure on house prices but rather sound sincere and assemble a range of measures including the old stalwarts -- unlocking supply and some first homebuyer assistance.
But the obvious strategy, which is endorsed by almost the entire housing policy community of reducing demand by winding back the tax concessions for investors, (through negative gearing and a generous capital gains discount) is off the table.
ACT 1
In order to sound sincere, you need to start with a sincere statement that anyone who has been in housing stress knows is true. The Treasurer delivered:
If a family or an individual has a roof over their head that they can rely on, then all of life's other challenges become more manageable.
In an interesting twist to the 'Game of Homes: 2017 Budget' edition, we get a new bad guy in the picture -- the foreign investor.
They are limited to not taking more than 50 percent of any new development and have a range of additional charges/taxes. They are also being charged if they keep their houses empty (but that's OK if you are a local investor who gets the benefit of tax subsidies to help them do it).
The reason? The Government is ensuring that Australian homes are available for Australians -- sort of putting 'Australians First' for homes.
The First Homebuyers measure (a tax effective savings scheme through your super), like all demand-side measures whilst making individual first homebuyers think that the Government is trying to help, just puts upward pressure on house prices.
In the housing package for Western Sydney we have one of the old 'Game of Homes' favourites returns -- unlocking supply. In the fact sheet for this scheme it says:
As a starting point, each local government area (8 in total) will develop housing strategies that identify how they will reach agreed housing supply targets. This might include rezoning land for higher density housing around railway stations or employment centres, reforms that reduce development approval timeframes and other changes needed to unlock supply.
Maybe the people who wrote this lives on a farm outside Canberra. For those in State capital cities -- have a look outside -- that crane in the sky you can see is unlocking supply.
In the twelve months to the end of February in Sydney, we set an all-time record for new dwelling completions.
Has that put a lot of downward pressure on prices ? Not so far!
A drover's dog could see that the key strategy here is reduce demand from investors.
To be fair however, on some of the other measures, the Government should be commended for trying to do something about affordability for renters who are struggling in today's expensive capital city markets.
The bond aggregator model or "bank for community housing providers" is a positive move.
The use of an infrastructure fund to help increase supply is also a good idea. It is somewhat similar to the Housing Affordability Fund idea used by the Rudd Government.
It can help to get housing built that may require a relatively small infrastructure spend. But like all infrastructure spends, the devil will be in the detail of how the successful projects are selected.
Despite these positive changes, the overall package is a not a serious attempt at putting downward pressure on house prices. A drover's dog could see that the key strategy here is reduce demand from investors.
Just look at what happened to prices after the banking regulator -- APRA -- acted towards the end of 2015 and a few months ago. We had a pause in price pressure.
The Budget package is about responding to community concern and "looking busy".
Click below to follow HuffPost Australia Politics on Facebook!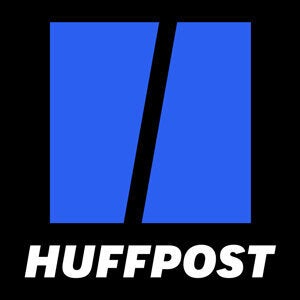 ALSO ON HUFFPOST AUSTRALIA