Kelly Clarkson has scored a trio of Grammys, more than 100 cumulative No. 1 singles on various Billboard charts and become an icon in the music industry. Yet from the beginning, the first-ever American Idol says, record labels and executives have tried to define who she is as both a person and musician.
"Honestly, you can look at my previous records and you can hear a suppressed individual," Clarkson told Party Foul Radio with Pollo & Pearl. "I just constantly felt pushed into a box."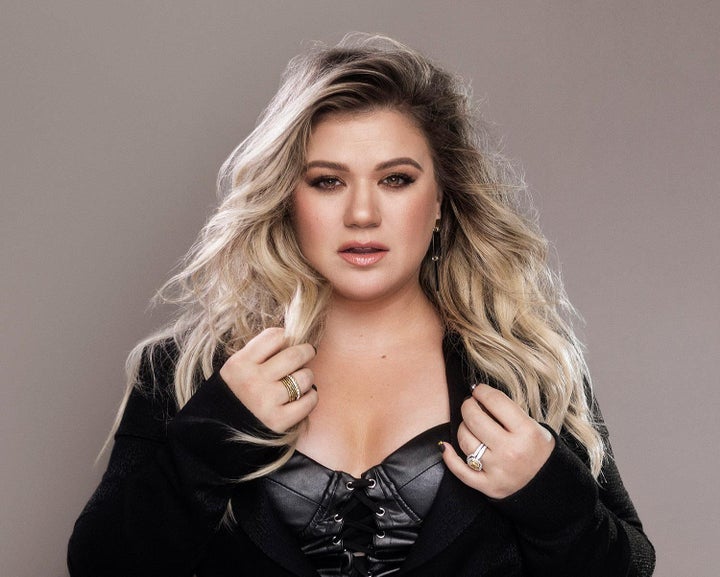 Throughout her career, Clarkson's struggle for creative liberation has been tabloid fodder. She dropped Idol's 19 Management team, then went toe-to-toe with former industry giant Clive Davis to gain greater freedom in her sound. Sometimes there were victories, she said; other times, she had to "compromise."
A deciding factor in her need to "bend" to corporate pressure was the band and team supporting her. Had she pushed back too much, she told listeners of Podomatic's No. 1 LGBTQ podcast, the label would "sit on" her music and prevent touring, presenting a financial burden for those with whom she has worked with for nearly a decade.
"You carry this weight on you to keep everyone afloat," Clarkson confessed. "I feel everything. It's annoying."
The superstar recalled a conversation years ago with her equally famous mother-in-law Reba McIntyre. Though conceding she, too, feels the burden of celebrity, the country music legend told Clarkson: "You're just a different type of personality. You take on everything."
Fortunately, it appears Clarkson's "devastating" battle for artistic authenticity is behind her. Now signed to Atlantic Records, she dropped eighth album Meaning of Life Oct. 27. Not only does she feel it's her best work to date, it's also proven to be a relief.
"When you are that type of person – an emotional person, in a good way – it's really wonderful to be part of a project that's 100-percent you, 100-percent your personality and no one is holding you back," Clarkson said.
"They're supporting you being you," she said of her experience with Atlantic. "Fifteen years later, this is my first time experiencing that!"
Atlantic's belief in both Clarkson – whose eleven Top 10 hits, three No. 1 singles and trio of chart-topping albums make her one of the industry's most bankable stars – and the album are obvious. Of 14 tracks on Meaning of Life, Clarkson co-wrote four. The rest bear the sonic stamp of a veritable music industry who's who.
WATCH: Pollo Del Mar's Track-By-Track Review of Meaning of Life
Lead single "Love So Soft" alone combines powerhouses Mozella (Miley Cyrus' "Wrecking Ball"), Priscilla Renea (co-writer of Fifth Harmony's "Worth It") and Jesse Shatkin (Sia's "Alive"). Elsewhere are the fingerprints of hip-hop producers The Monarchs (Nicki Minaj, Justin Bieber), Grammy nominee Mick Schultz (Jeremih's "Birthday Sex") and Greg Kurstin, the Grammy-winning genius behind Adele's "Hello."
Saying she previously has "never worked with people who would allow" an album like Meaning of Life, the Texan indicated the reasons stemmed largely from industry decisions on what kind of artist she should be. However, in the interview ― recorded Oct. 11, National Coming Out Day – Clarkson related the story of Nashville-based songwriter Shane McAnally, whose sexual identity altered his path to stardom.
"He's a phenomenal writer; he's had like a bajillion No. 1s now," Clarkson pointed out. "Back in the day, when he was someone's assistant somewhere, shuffling coffee around, he got, 'You can't make it as a country singer if they know you're gay.'"
In 1999, McAnally signed to Curb Records. After marginal success as a solo artist, he relocated to Los Angeles, where he came out. When he sought to resume his career in country music, though, the stigma of being a gay artist was off-putting to many. "It's changing now," Clarkson said, but at the time being out was not acceptable in country music.
"He had to go a different way, and in the end, it's worked out for him," said Clarkson of McAnally, who channeled his considerable talents into writing hits for other.
Now Shane McAnally is a multiple-time Grammy and Academy of Country Music Award-winner who has written No. 1 country singles for everyone from Kenny Chesney and Keith Urban to Miranda Lambert and former Hootie & The Blowfish frontman Darius Rucker.
He was named the 2014 ACM Songwriter of the Year and won two Grammys for work on Kacey Musgraves' breakthrough Same Trailer Different Park. He appears on-track for another blockbuster year as Sam Hunt's "Body Like a Back Road," written by McAnally, crossed into the Top 10 at pop radio and is the biggest country single of 2017. He is presently at work on a Broadway musical based on the TV classic "Hee Haw."
"It's insane all the stuff he's accomplishing," Clarkson gushed about the man who contributed two songs to her chart-topping 2015 album Piece By Piece.
"But what's sad about that for me – as a friend who's watching – is he could have sang all that shit himself," she lamented. "He's an amazing singer, an amazing performer, but nobody could get past [his being gay]."
LISTEN: Party Foul Radio Interviews Kelly Clarkson