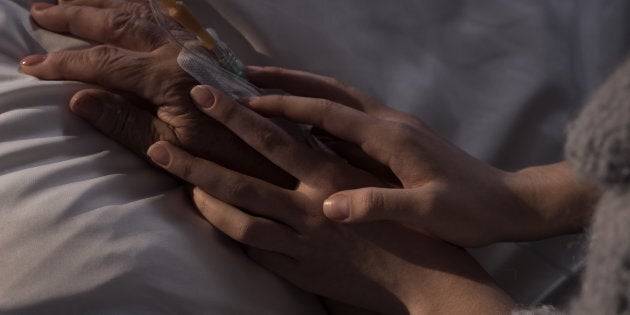 Dr Michael Gannon's recent piece on Euthanasia does well to draw attention to this important matter which is currently before the Parliaments of two Australian States, but does readers a disservice in presenting a view which lacks the support of evidence.
Dr Gannon is correct in his statement that the rights of the individual are a preoccupation of the conservative right. But he is in error in his statement that physician-assisted dying threatens the most vulnerable people.
It is understandable that doctors who are closest to providing end-of-life care may feel threatened by this incursion into their territory, although there are encouraging signs: a recent survey of members of the Australian and New Zealand Society for Palliative Medicine(1) showed only 30 percent of respondents believed that legalisation of assisted dying would result in a reduction in palliative care services.
Internationally, American states which have legislated for physician-assisted dying are among those with the highest levels of provision of palliative care(2) and, in Belgium, where the number of reported cases of assisted dying rose about eightfold in the 10 years to 2013, the proportion of referrals to palliative care services also rose slightly, implying a significant increase in the provision of palliative care over that decade.(3)
It is a matter of opinion as to whether medically assisted dying would be a negative move for our society. Dr Gannon is spreading fear among the many, to the detriment of hope for the few who will become able to take advantage of increased control over the mode of their death.
Dr Gannon draws attention to the disparity in our society's investment in aged care and in technical and pharmaceutical advances:
"The way we look after our elderly is simply not good enough. It is a stain on our society that we do not invest in aged care like we invest in, and celebrate, technological advances in medical procedures and new pharmaceuticals." - Dr Michael Gannon
This is a regrettable reflection of our society's preoccupation with cure rather than care -- an imbalance which would be reduced in "a richer society, a better society, a more caring and ethical society", a goal which he appears to espouse.
Dr Gannon's statement that patients receiving high-quality palliative care rarely, if ever, request medically assisted dying is at odds with the opinion of two-thirds of the respondents to the AMA's member survey(4), who agreed with the statement that "while pain and suffering can be helped, complete relief of suffering is not always possible, even with optimal palliative care".
The AMA's member survey was used to inform the 2016 update to its Position Statement, even though only 13 percent of its members responded to the survey. However, the survey showed that younger doctors are more likely to favour a change in the organisation's stance on this issue, and this may reflect the conservatism of the more senior members of the profession.
It should be remembered that the AMA's member survey reflects the views of about 3 percent of Australian doctors, of whom less than 30 percent are members of the AMA.
Dr Gannon admits that not all members agree with the AMA's position that it opposes any interventions that have as their primary intention the ending of a person's life. However, it is generally agreed to be acceptable to administer medications that may hasten death -- but only as long as that is not the doctor's primary intention. This is an interesting piece of sophistry.
And there is a curious moral asymmetry in the medically agreed position that it is acceptable to withdraw life support, causing death; however, the administration of medication with the intent to hasten death is not acceptable. It seems that omission is acceptable, but commission is not. These curious moral asymmetries are reflected in the AMA's support for marriage equality, but its opposition to physician assisted dying.
Twenty years ago, a study of U.S. oncologists(5), who understand terminal suffering only too well, found that half of them could imagine a situation in which they would desire assisted dying for themselves, and yet our society continues deny this option for patients.
As doctors we are committed to the wellbeing of all our patients, and we suffer with them and their families when they experience a terminal illness. According to the AMA's own survey, a majority of doctors, knowing this, believe that doctors should be the ones to help terminally ill people to die if voluntary assisted dying became law.
There are times, fortunately uncommon, in which the burden of pain and disability far outweighs the benefits of continued life. Only those who are close to a person who is bearing this burden, or the health care workers who care for them, fully appreciate that the burden of life can at times be unsupportable and that they should have the right to bring it to an end.
Thus I believe that we should have the legalised ability to choose, as far as is possible, where we die, when we die and how we die.
______________________________
1. Sheahan L, 2016. Exploring the interface between 'physician-assisted death' and palliative care: cross-sectional data from Australasian palliative care specialists. Internal Medicine Journal 2016, pp. 443-451. doi: 10.1111/imj.13009
2. Dumanovsky T et al., 2016. The growth of palliative care in U.S. hospitals: a status report. Journal of Palliative Medicine; 19(1): 8-15. doi: 101089/jpm.2015.0351.
3. Dierickx S et al., 2016. Euthanasia in Belgium: trends in reported cases between 2003 and 2013. Canadian Medical Association Journal; 188(16): E407-E414. doi: 10.1503/cmaj.160202
4. Australian Medical Association, 2016. Review of AMA policy on euthanasia and physician assisted suicide -- Member Consultation Report, p. 34.
5. Howard OM et al., 1997. Physician desire for euthanasia and assisted suicide: would physicians practice what they preach? Journal of Clinical Oncology; 15: 428-32.