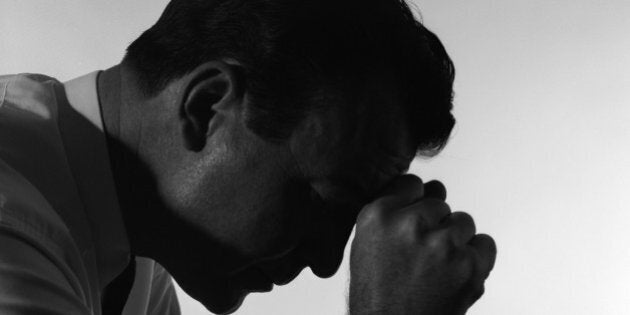 Ok, let me come right out with it. I was physically, mentally and sexually abused as a child. The sexual abuse stopped after the age of 10 but the rest continued until I moved out of home.
The bashings didn't do much damage, taking it in my stride like a boxer receiving blows. The mental abuse followed me along my life and shaped my prospects. The sexual abuse, perpetrated by a stranger, buried itself deep into the basement of my brain, totally forgotten until later on in life.
Now you may think this is a story of a dysfunctional environment but it was practised in a career oriented upper middle class household, one that centred itself on status and money.
My solution to this was to pack my bags at the age of 19 and move to the other end of the world. And so I did, not even realising why I made this move, describing it as being an adventurous boy.
And adventurous I was in those early years, like a young dog left of the leash. Sun, surf, rainforest and drugs, I settled down in self-medicating myself by smoking pot for far too many years.
The depressions I encountered, which hit me regularly, were handled like bad colds. Just see them through and eventually it would get better. That was my strategy and it kind of worked for me.
Not that I didn't have any luck. I found love and married it. This became the backbone of my life for the last 27 years. I managed to keep afloat living my life to my greatest ambition, a home of peace, calm and serenity.
Things started to get out of control with the death of my father, followed by losing my rented apartment, and a good one it was, of 22 years. My work performance bottomed and my alcohol consumption went up, having a bad effect on my physical well-being.
Experiencing the worst depression of my life, which came with anxiety attacks, I sought the usual way out with anti-depressants and psychologists. None of this worked for me at the time and I despaired at my condition.
The second stroke of luck I had came in the form of Jenny, a psychotherapist practising in my local area. Finally I found someone that was the perfect fit for me. Jenny educated me on lots of subjects, including this person inside of me, my emotional self, that was running my show and often recklessly against my adult brain. He needed love, compassion and definitely structure and guidance.
As you can image there's a lot more to it but I responded to therapy and my life is getting better every day.
Naturally, problems like mine cannot be addressed by 10 government-subsidised sessions; it took me most of my life to get into the bad state that was my head and this can't be corrected in a hurry.
But I'm learning. Baby steps at first which became a slow walk into a life I never knew was there for me.
Now I am not one for hanging out my dirty washing for everyone to see, so why am I writing this?
Having worked with the general public for three decades I am convinced that there are a lot of people out there with whom my story resonates. People who just get on with it and create a life no matter how unfulfilling it may be.
Let me encourage you to seek professional help and create something else for yourself. My experience with the Australian health system and medical professionals has been a positive one, one you can access even when your funds run low. They care and are there to help but as mentioned above, finding the right match for you may take some time.
Go for it! Look after yourself. In the end it's all you got.