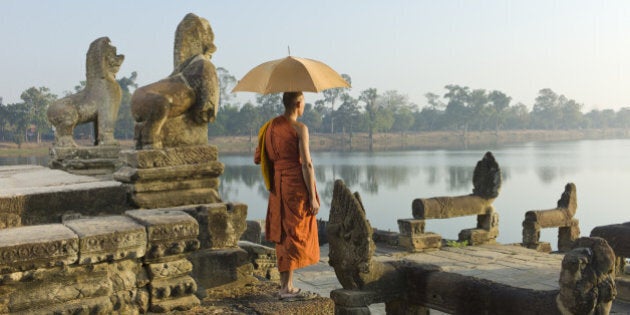 Sleeping in a $1-a-night derelict hostel in Siem Reap, Cambodia, did not sound like my idea of fun. But a few years ago I found myself doing just that.
A girlfriend of mine, Anna, had been traveling alone in Cambodia for two months and was so excited when she heard our paths would cross. She told me there was space for me at her hostel.
Anna was living her dream -- volunteering with the local street kids and meeting amazing people; people whose lives had been incredibly different from hers.
She brushed over a few details about the accommodation -- the worn-out mattress with paper-thin blankets, the hole-ridden mosquito net flung over it, the cold showers and the holes in the ground for toilets. But Anna was in her own brand of heaven.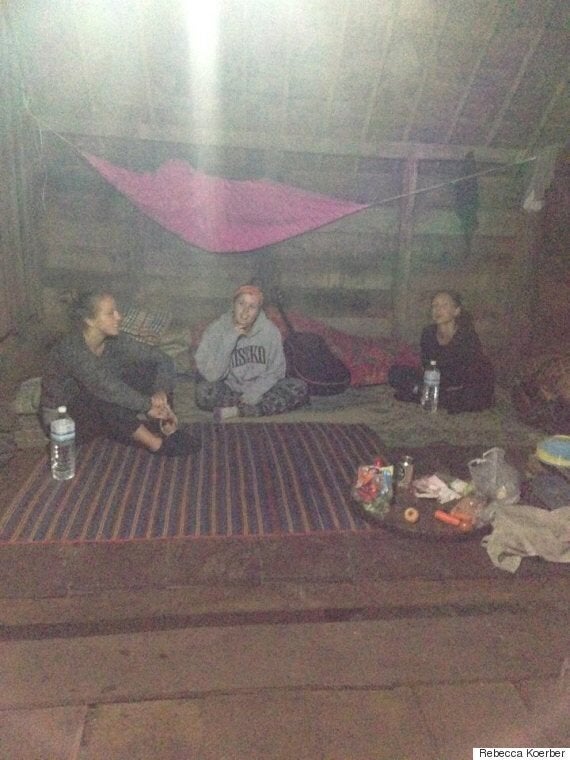 Getting back to basics in our hostel room.
A few years later I am still telling people about my night at the hostel with Anna. I have completely forgotten about the souvenirs or clothes I bought, the jewellery I found or the shoes I wore on that trip. But I will never forget the night at the hostel.
The memories -- of meeting Raphael from the Philippines and Sara from Sweden, sharing a one-pot curry cooked by all of us and drinking 10-cent bottles of local beer -- will last forever. We compared our lives and shared stories from home. We wandered the streets and explored bars, dancing with local kids on the way. We stayed up and watched the sunrise together -- a special moment that will never be forgotten.
It makes me think about the things we spend money on and how long the happiness from buying what we want lasts. Psychologists have been trying to answer that question for years. Dr. Thomas Gilovich, from Cornell University, has been studying the question of money and happiness for more than two decades.
He said, "We buy things to make us happy, and we succeed. But only for a while. New things are exciting to us at first, but then we adapt to them."
Believing an expensive handbag will bring lasting happiness is just wrong. Buying new clothes, shoes or an Apple Mac can make us feel magnificent, but the quick-fix nature of it is just that -- a quick fix.
I have learnt through experience, and experiences. Rather than splurging on the latest high-tech phone or designer shoes, I now know sharing a night in a run-down youth hostel with friends will bring me enduring happiness.
Gilovich's research backs up my theory. Shared experiences connect us more to other people than shared consumption.
"We consume experiences directly with other people," Gilovich said, "And after they're gone, they're part of the stories that we tell to one another."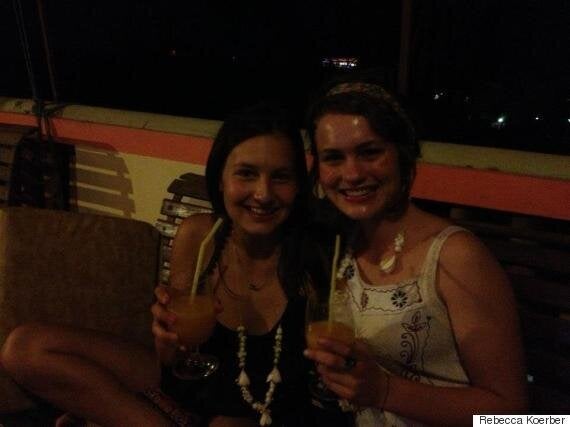 Last year I put my money-spending theory to the test. I convinced my Madonna-like material girlfriends to go on an overnight trek in Northern Thailand. We had spent the previous two weeks lying in the sun, sipping cocktails, shopping and partying.
The girls were not keen at all, but I promised them it would be amazing. I was secretly very nervous. But what we covered in those 48 hours was more adventurous than what any of them had ever done in their whole lives.
Day one: we visited a waterfall, relaxed in natural hot springs, trekked in the most beautiful Thai forest, and stayed with locals in a tiny village. We sat around a small fire and each had a go cooking. We sat around and played guitar and were taught local songs. We sang the Spice Girls. We slept on wooden floors on thin mattresses with pigs and goats beneath us.
Day two: we rode elephants, made our own rafts to float down the icy river and trekked some more. We ran out of food, got sunburnt and had to ask locals for water. But we bonded in a new and different way.
My friends became closer and learnt more in two days than in our month of traveling Southeast Asia.
We are lucky to live in Australia -- a country where most of us have money to spend and freedom to choose how we spend it. So, let's make the right choices. Let's choose to spend it seeking true happiness, not just fleeting material happiness.
Let's use our money to learn about life and the world around us.
Gilovich said, "Our experiences are a bigger part of ourselves than our material goods... We are the sum total of our experiences."