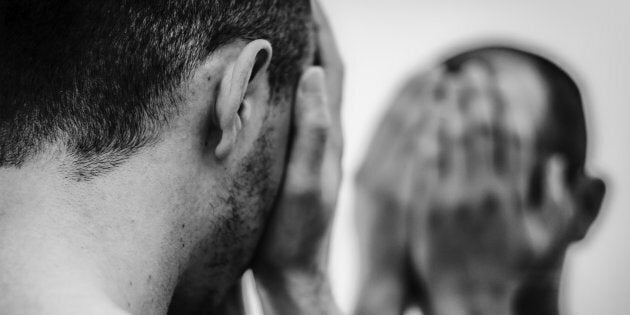 Regardless of the outcome of the same-sex marriage survey, the real consequence will have little to do with whether or not the law changes.
Over the past week Malcolm Turnbull fronted media, justified himself and his Government and boasted of the high return of survey forms as a "ringing endorsement" of what is basically a popularity vote. But while everyone has their eye on November 15 and the inevitable elation or disappointment to come, the long-term consequences of this debate on the LGBTQ community is far from positive.
Let's start with the most basic notion boasted by the Liberal Party that the survey will "give every Australian their say on this issue". Sounds pretty straightforward, right? We are a democracy after all, but is the truth as simple as that? According to international law, we're kidding ourselves.
Similarly, regardless of the law, the power parliament, two legal challenges, petitions and the will of the people, the Australian Government defied all sense and proceeded with the survey.
We call our activism fighting. I guess both sides do. And that's just what it is, fighting. We're not recognising the humanity we share.
So the survey happened. We can't fix what is already done. But who exactly got the opportunity to vote? I did. And despite the anxiety, fear and humiliation I have endured because of it, I participated in the survey and I guess I count myself lucky. It's not much of a relief, but not everyone had that chance.
When the survey was first announced, for the briefest of moments there was speculation that 16 and 17 year olds, who are legally entitled to be on the electoral roll, may have the opportunity to have their say. As a young person, I remember the frustration I felt being silenced on issues that affected me and over-powered by an older, more conservative generation I felt was completely out of touch. Despite speculation, the idea of allowing the youth their voice was quickly obliterated.
While marriage is between two adults, it affects more than just those who choose to walk down the aisle. But in this survey, not even everyone who would be directly affected were afforded a vote. Take my partner for example. Here is the man who has held my hand in the street despite fear for our safety, who has shared with me delicate moments of both laughter and tears, who has embraced me for who I am and defended me against even those in his family who are unable to accept me -- he never got a say.
Despite soon being eligible for permanent residency, despite the countless setbacks we've faced, immigration hoops we've been forced to jump through, the man who has stood by me as I fight for justice has had no voice in a debate that affects him just as much as it affect me. Where is his right to live free from discrimination? Where's his choice?
Now I can already hear the arguments that voting is the right of citizens. It's true, there's no denying that, but it doesn't make it easier for either of us to endure, survive or simply exist. It doesn't negate the penalties that he, and those who love me, have had to pay.
What about my family? What about my parents, who love me. The survey may have afforded them a say but it's more complicated than that. They didn't just wake up one day and forget the world they grew up in, no matter how discriminatory if seems today. They had to fight their own demons, their own fears and prejudice to come as far as they have come, to love me for me.
Regardless of the outcome, the consequences are real. But it doesn't mean I will give up.
Do you think it's easy for any mother to be constantly reminded of the unsubstantiated and hurtful argument that, if same-sex marriage is approved, children will suffer? It's not easy wondering whether the boy she sacrificed everything to raise, through cancer and chemo, would ever be truly accepted.
And what about my dad, the tradie who had to leave his family behind to find work. Who had to face colleagues at the work site every morning who threw the words "fag" and "poof" around like they didn't matter?
Do you think it's easy for them to endure? Let me tell you, it's not. It's not easy for them to see me struggle. It's not easy for them to unlearn five decades of hate and discrimination and even criminalisation of homosexuality. It's not easy for them to stand beside me, but they do. They always have.
And what about my grandparents, my sweet Nan and Pop, who love me but don't understand me. They grew up in a different time, a time where being gay was unthinkable, a curse or disease. Do you think it's easy for them to overcome that?
I wrote them a letter, right before the survey forms were mailed out, I all but begged them to choose me. I told them that every time I picture the marriage I have fought so hard for, I recall their tenderness with each other at the dining table and the steaming hot mug of coffee my nan makes for my pop every morning to show him he is loved. I hear the crackle of the radio my grandfather listens to in bed, all-the-while secretly and lovingly staring at my grandmother, her face lit by the radiance of the lamp she uses to read her books when they're both in bed, completely symbiotic.
I even remember the fights, the tone in Nan's voice that never felt like anger but still managed to convey her frustration. Or the way my grandfather would say "Barbara" instead of darling, or sweetheart because he couldn't bear to be vulnerable when he was hurt. That's' the marriage I want, but am denied.
I didn't hear from them for weeks after I wrote them that letter. Even when I call them these days, I can tell something is broken. Maybe it's them, unable to shift their mindset from the discrimination that was drilled into their bones as children. Maybe it's me that broke, finally coming to the realisation they will never understand that it wasn't a choice, that I couldn't control my sexual orientation even if I wanted to.
Maybe we're all broken. We call our activism fighting. I guess both sides do. And that's just what it is, fighting. We're not recognising the humanity we share. Maybe being broken is the real consequence of this survey, and the law changing, or not, is just a by-product of our failure to elect leaders who show compassion, courage and the will to stand up for equality.
Regardless of the outcome, the consequences are real. But it doesn't mean I will give up. I won't give up. I refuse to allow this survey to dictate the recognition of my love as equal.
If you need help in a crisis, call Lifeline on 13 11 14. For further information about depression contact beyondblue on 1300224636 or talk to your GP, local health professional or someone you trust.