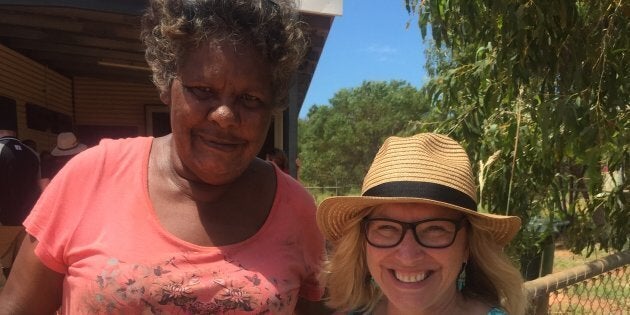 Commonly referred to as the Blackberry tree, the Marool tree seldom grows above 30cm yet is known for its strength, surviving in often harsh and dry conditions.
Last week I had the great honour of visiting the Kimberly region to sit down with the women, police and community lawyers leading the front line in the war on domestic violence.
Much like the Marool tree itself, these tight knit communities illustrate great strength. During my time in the region, I witnessed first hand the unwavering commitment of local community members to support victims of family violence, in spite of stretched resources.
Located approximately 180 kms from Broome, the Dampier Peninsula Safe House offers an invaluable sanctuary for Aboriginal women fleeing violence in their local community.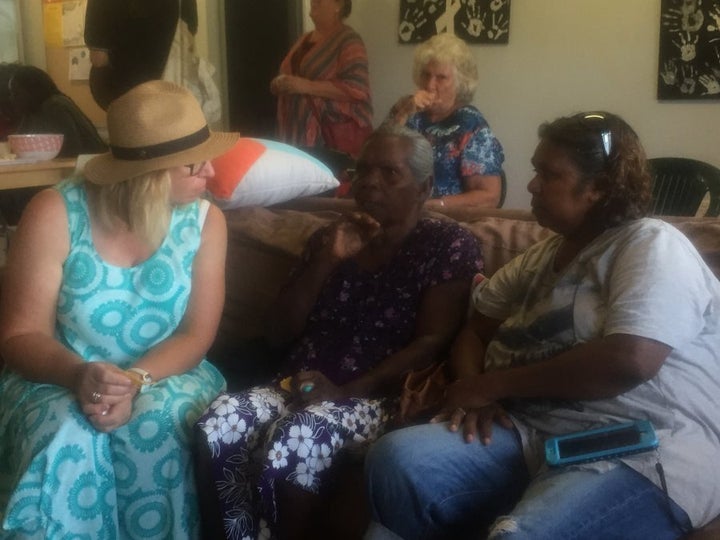 While at the safe house, I had the absolute pleasure of meeting Francine, a courageous woman who lived through five years of horrific physical and emotional abuse.
Like many women who are victims of domestic violence, Francine held on to the hope that her partner would change and fought long and hard to protect her children. Her last hospitalisation was the final straw and she was able to muster the strength to leave for good.
Aboriginal and Torres Strait Islander women are 34 times more likely to be hospitalised and 10 times more likely to be murdered in family violence situations.
Francine hopes the other women in her community who are still suffering from violence are able to leave before it is too late.
Every day, women from all walks of life share with me their harrowing stories of loss, devastation and hope. There is this unspoken connection that binds us together and reminds us we are not alone. I have been given a national platform to share my story but most women go unheard.
Women like Francine are the reason I get up every day. They inspire me to keep campaigning and continue to raise the issue of family violence far and wide.
Aboriginal and Torres Strait Islander women are 34 times more likely to be hospitalised and 10 times more likely to be murdered in family violence situations.
Findings from the national homicide mentoring program of the Australian Institute of Criminology reveal more than half of Indigenous homicide victims were killed in a domestic homicide, the most common of which was intimate partner homicide.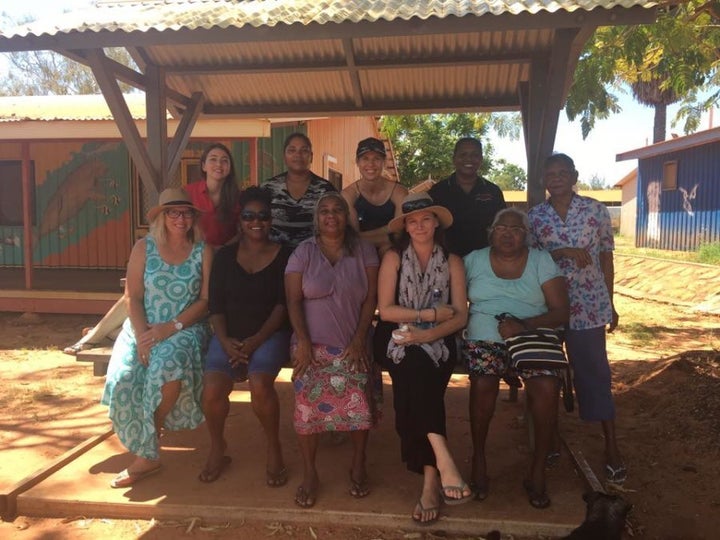 For many Aboriginal women, violence has become so normalised and entrenched in their lives that they conceal domestic abuse from their community and authorities.
Tackling domestic violence in Aboriginal communities requires a holistic community response, working with both men and women to bring about change.
At the end of last year I visited the Tangentyere Women's Family Safety Group in Alice Springs to learn more about their role in educating local women about family violence.
The Tangentyere Women's Family Safety Group was developed out of a need identified by female Alice Springs Town Camp residents for action on domestic violence. The group operates under a 'strengths-based approach', celebrating the skills, knowledge and connections of local women who are able to offer lived experiences of family violence.
Whether it's in remote Northern Territory or as far west as Broome, what is glaringly apparent is the unswerving commitment of local women to addressing the issue of family violence. These women are sewing the seeds of change. The onus is now on our leaders to equip them with the right resources so that these programs, much like the Marool tree, can spring into full bloom.
Come July, community legal centres across Australia are set to lose 30 percent of their funding. Community legal centres allow marginalised members of our community, too often Aboriginal and Torres Strait Islanders, to access legal services that they could otherwise not afford. These centres are often the first point of call for women who are victims of domestic violence.
I urge the government to strongly reconsider their decision and ensure the services that provide legal assistance are adequately supported to continue to protect women and children.
I hope when I meet with Francine for the second time, her stories of local women will sing a different tune.
I hope that when I return to see Francine, the Marool tree will be in full bloom.
ALSO ON HUFFPOST AUSTRALIA