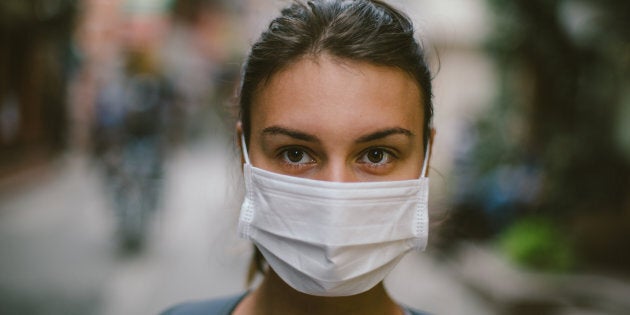 When you enjoy the protection of a world-class health system like Australia's, it's easy to assume humanity has won the war against diseases like malaria, tuberculosis or polio. However, a whole new battlefront has emerged. Our enemies have grown more resilient than ever.
Australia's malaria investments through organisations such as the Asia Pacific Leaders Malaria Alliance and the Global Fund to Fight AIDS, Tuberculosis and Malaria, have driven extraordinary success. Deaths have halved. Nations such as Sri Lanka have achieved the amazing feat of eliminating malaria -- unimaginable even a generation ago.
Yet new and powerful strains of the parasite are emerging. Multi-drug resistant malaria is spreading across the Greater Mekong Subregion, threatening to unravel two decades of progress. If this 'super malaria' continues to spread we risk a global resurgence of the disease.
The world has seen this story before. Prior to the 1980s, chloroquine was exceptionally effective at containing and treating malaria. However, when resistance developed and then it spread into Africa, child deaths increased by as much as six-fold. If today's most effective treatment, artemisinin, fails, the results could be catastrophic.
We risk sleepwalking into a future where cures we take for granted, rapidly disappear.
The critically important insight for Australia is this: wherever health systems are weak, opportunistic epidemics are ready to take hold.
Infectious diseases present an increasing threat to our health, security and prosperity. The Asia-Pacific region has historically been the global epicentre of such emergencies, and threats are now outpacing our ability to respond. We risk sleepwalking into a future where cures we take for granted, rapidly disappear.
As Australia aligns itself with the Asian economic miracle, its national interest in the region is clear: promote stability, opportunities for economic growth, and strong ties with its neighbours -- all critical factors in supporting regional security and prosperity.
Investing in health as a critical public good should be a cornerstone of this strategy. Universal health coverage, including health security, is a classic example of an economic public good and one in which Australia can show exceptional leadership.
Development co-operation provides an opportunity for 'soft diplomacy,' building relationships and giving Australia access to the $2 trillion health care market in Asia and the Pacific.
The Australian Government's announcement of a new $300 million commitment to Regional Health Security provides a much needed boost to this agenda. To date, the health security agenda has lacked momentum between high profile moments at the East Asia Summit, G7, and G20. Australia's leadership will help to bring together governments, civil society and experts to build stronger health systems throughout the region.
We have all learned a lot from our success against diseases such as polio and malaria. But if we are to tackle the frightening array of emerging threats in our region we need to turn those insights into action.
A standing army of more than 1 million community health-workers exists in the Asia Pacific, and organisations such as the Global Fund and the Asia Pacific Leaders Malaria Alliance can co-ordinate efforts across borders. The emerging critical mass of leadership at all levels presents the best opportunity in a decade to protect the security and prosperity of our region.