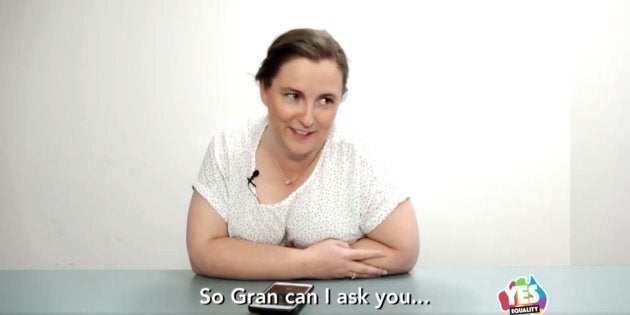 The most inspiring and important element of the successful YES campaign was the involvement of so many people, from many different backgrounds, right across the country. It was those people who gave up so much of their time, were active in their own communities, made phone calls, knocked on doors and had conversations explaining why marriage equality matters.
Their incredible efforts have moved us closer to a fairer and more equal Australia by making sure millions of Australians posted their YES vote.
It was crucial that those people who were campaigning for a YES result felt supported and connected, no matter where they were located. One of the key ways they were able to access information and assistance was through the Internet.
This week, we talked to Adam Knobel, Digital Campaign Director at the Equality Campaign, who told us about the way digital was able to help bring Australians together. He was keen to emphasise digital campaigners worked in close collaboration with video producers, field campaigners and so many others -- and that the success of the YES campaign really did come down to the extraordinary efforts of millions of everyday Australians.
As we reflect back on the campaign, it is wonderful to think that the internet was able to provide a means to reach so many people.
Since 2004, the marriage equality campaign has been driven by people from every part of Australia, a continent vast in size, making physical contact between all campaigners impossible. As the movement for marriage equality has grown, so too has the potential for digital communication through the internet.
Marriage equality campaigners have been quick to harness this potential; working to tell their story online, recruit and activate new volunteers and support each other through peer-to-peer messaging. This was a decentralised campaign, driven by people all across the country taking grassroots action in their own community. Digital allowed supporters to find information and resources needed to support action.
During the survey one of the first tasks the digital team had was to make sure as many Australians as possible were on the electoral roll before the cut-off date, so they were able to have their say in shaping a fairer Australia.
By working in collaboration with partner organisations, particularly youth organisations like Oaktree, AYCC and the National Union of Students, campaigners were successful in getting young people enrolled. Indeed, there are now more people on the electoral roll than at any other time in Australian history.
Campaigners also had to convey to Australians just how important it was to return their ballots. Postal surveys on issues such as marriage are unprecedented and it was impossible to predict how Australians would respond.
However, the final return rate of 79.5 percent shows just how successful this campaign was. Digital campaigners were also able to connect with YES voting Australians overseas, making sure they knew they were able to play their part, even though they were away from home.
Campaigners knew it was crucial that people had access to accurate information that would address the misdirection and untruths that sadly came to characterise the NO campaign. They also knew that it was important to emphasise what this vote was really about -- the dignity and equality of fellow Australians.
Adam told us that he worked with a great team, including a very strong field team and an exceptional group of communications and creative talent, who knew that it was important to tell the stories of those affected by the lack of marriage equality in this country.
One of the stories captured by the creative team that touched so many was that of Peter de Waal and Peter Bonsall-Boone. Together for 50 years, these men desperately wanted to have their relationship recognised through marriage. Sadly, Bonn was very sick and died waiting for marriage equality. This personal story of a love that endured has opened the hearts of millions of Australians.
Another video produced by the creative team, which showed Lisa ringing her grandmother to ask for her support and her YES vote, also moved many Australians -- and kicked off a successful action to 'ring your rellos'. This video showed just how powerful conversations and personal contact can be.
The creative team produced a total of 141 videos during the campaign period. Digital platforms such as Facebook provided an ideal outlet to show these important videos. All up, they were viewed a staggering 18.8 million times.
There are a number of other important ways that digital campaigning was vital to YES vote during the survey. A successful crowdfunding campaign managed to raise $100,000 so that the popular 'Bachelor and Bachelorette' clip could be aired on television.
This was really important as the NO side outspent YES by a substantial amount. Digital was able to reach likely YES voters up to seven times over a three-week period with reminders to post their YES, through highly effective targeted online advertising.
As we reflect back on the campaign, it is wonderful to think that the internet was able to provide a means to reach so many people and to provide them with the resources they needed to conduct their individual campaigns. It is also powerful to realise just how many people worked tirelessly to try and shape a fairer country.
The vote might now be over with a YES result returned in every Australian state and territory. However, Parliament has still to deliver marriage equality.
Until it does, the digital and creative team at the Equality campaign will keep doing all they can to emphasise just why marriage equality matters so deeply. Importantly, we know that millions of Australian people will be doing the same.