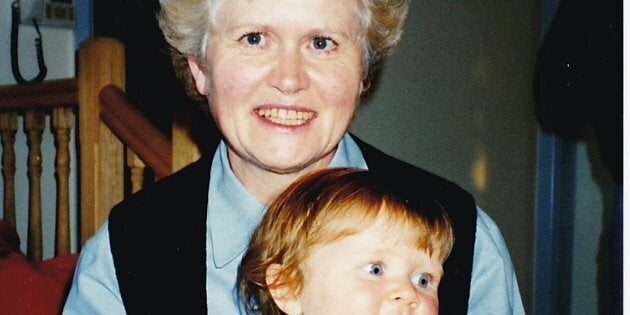 Australia's migrant cultures play a significant role in making this country the rich and vibrant place it is. The intersection of languages, worldviews and foods offers Australians a glimpse of the world in a way entirely unique to multicultural nations like our own.
I was lucky enough to experience this fusion of cultures in my very own childhood because of my grandparents, who migrated to Australia when they were in their early 20s. Whether it was my grandmother's German cooking, my grandfather teaching me how to Austrian waltz or their combined effort teaching me German, I always had an appreciation of another culture and it was always part of my identity. The European, German speaking- girl was always something that I aspired to, something that I always felt I was but wanted to explore more deeply. Last year when I spent 12 months living in Germany, I was lucky enough to get the chance to tap into my European heritage like I had always wanted, but it exposed something about my county of birth, Australia, that I had never expected.
Being a fish, so far out of her Australian water, I became acutely aware of what it was like to be different, and obviously so, in a new country. I realised there is so much at stake when one culture meets another. I was lucky, because I got the privilege to choose which parts of the Australian and which parts of the European I wanted to integrate into my identity. Those who migrate however, especially as young people, are faced with a conflict of who they were in their home country and who they are expected to be in another.
This is something both my grandparents face, but it is also something every person who migrates to a different country has to manage. It is this same cultural fusion that I toyed with as a child and teenager, that can often see migrants constantly redefining their identities and their sense of belonging to country, because they are connected to more than one way of life.
For those who migrate as young people, constantly redefining their identity and cultural understandings is part of everyday life. It is something that is often hard to describe. When a person migrates young, they find themselves grounded in one culture, while growing into adulthood as part of another, without entirely losing their original cultural foundation. The crisscross of race, language and experience, while something many migrants are proud of, doesn't come without its share of hardship.
'Migrating Young' is the latest HuffPost Humans podcast episode and we speak to two people who migrated to Australia when they were young. My grandmother, Margot Mullner, who arrived in Australia as a 21-year-old from East Germany nearly 60 years ago, and Matthew Lee, who moved from Malaysia with his family in 2004, just a month after his 10th birthday.
While their initial impressions of Australia differ greatly, because of the times and their experiences, common ground is found between the two when they begin to describe how they identify culturally and where they believe they belong.
Both Margot and Matthew express the continual journey their migrant history takes them on,where being caught between cultures, and being treated as foreigners both in Australia and in their countries of birth, is underscored by the most basic of human experiences; the desire to identify with home and to belong.
ALSO ON HUFFPOST AUSTRALIA