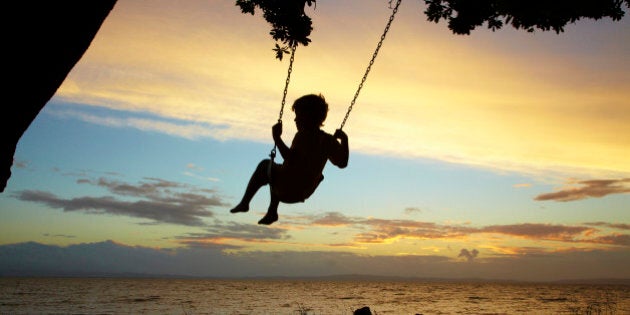 In the media recently I have been reading and hearing much about the impact of domestic violence on children; whether they are the direct victims or not -- the damage on a young and developing psyche is terrible.
This can hardly be news; the news for me is that we are at last paying attention. It is the child's experience that concerns me, and interests me -- which explains my writing.
A child's choices are limited; they are vulnerable, they must adapt or they will not survive. And yet, I find the child's voice in fiction a liberated, insightful and powerful one -- it's reflection of the adult world, pure and clean and true. The child's voice, in all its innocence, can be the sharpest in its condemnation, the warmest in its love, the brightest in its hope.
It has been said that writers of fiction, without necessarily being conscious of it, reflect back to society the critical issues of their times. They act as a kind of mirror so that we are able to look at our troubled and beautiful world in new and imaginative ways. Perhaps this can explain the timing of the publication of my latest novel, a book about a boy who must weather the storms of domestic violence and alcoholism in his home.
It certainly wasn't a conscious decision on my part to write a book that addressed issues that are particularly current, in the way that domestic violence is now. My intention was less political (at least consciously); it was to inhabit fully and authentically, the voice of an unconventional and precious boy, who decoded his challenging world in unpredictable ways.
But perhaps, on the other hand, that is the most politically charged and effective thing I can do. If I can successfully create a character that readers will have empathy for, and care about, and place him in a world that is complex, nuanced and real -- and then ask this character to endure something like domestic violence, then readers have the experience of living through this trauma alongside the character.
It becomes a deeply-felt and powerful experience -- and it is deep feeling, and passion, that ultimately creates change in the world. That, I suppose, is what fiction can do. It draws the reader into the heart of the matter by insisting that they see through the eyes of another -- and not only see, but feel, touch, taste and hear.
But the drive for writing from a child's perspective -- a child like Jimmy Flick (the protagonist of my novel) is far more personal; it helps me bear the unbearable in ordinary life. It helps me live with those questions that can't be answered -- why was the child abused? Why did the child die? Take his own life? What did he suffer? What was his experience?
I can't bear not to know it, and yet, to know it is unbearable. That is why I must write. It gives me a place to win and lose, a place to seek revenge, find justice, experience victory and redemption -- a place safer for the child than the world outside the page. And if it can contribute to effecting change, making a better world -- especially for children -- then that makes it meaningful and worthwhile.