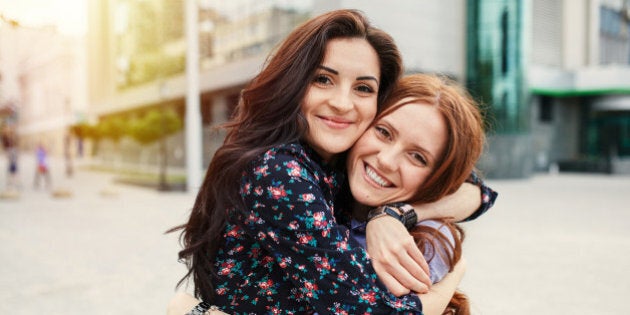 We're coming up to a year since I sought help for my eating disorder. I was engaging in unhealthy eating and exercise behaviours on and off for five years. For the majority of these five years, I appeared 'normal' to the untrained eye. My metabolism had slowed to a snail-like pace to keep me functioning at a weight within the 'healthy weight range'.
I was still practising eating-disorder behaviours at varying intensities. I was a professional deceiver. I managed to convince not only my family and friends that I was fine but my psychologist, too.
In March 2015, I admitted to myself and to everyone else that I was struggling. I was done. Done lying to the people I love. Done pretending that I wasn't exhausted and malnourished. I opened up in a way I never had before and I started to get better. I have been making steady progress ever since then. I feel like the real Sophia is returning... for good.
There's one piece of the recovery puzzle I need to talk about; the influence of my best friend.
Last year was hard and, some days, if I'm being honest, I still struggle. There were days where I felt like chucking in the towel. Recovery felt too hard. It was too different from what I was used to. As my obsession over food and exercise lessened, my anxiety intensified in ways I could never have imagined.
If there is one thing I can pinpoint that prevented me from giving up, it was the example set by my best friend. In my most vulnerable state, I needed a mentor. It was as if the universe knew exactly what I needed. The universe knew I needed someone to look up to. I needed to be exposed to someone who had a healthy relationship with food and their body. I needed someone who wouldn't complain about their body or criticise and dissect what they ate.
My best friend Scarlett was, and still is, that person.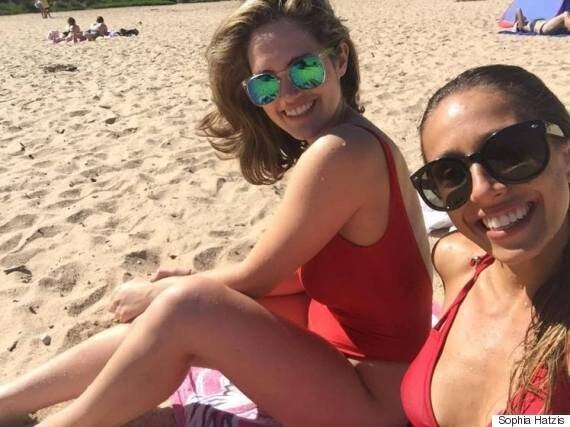 In the early stages of my recovery I had to actively distance myself from triggering material. I unfollowed people on social media. I actively sought body positive accounts. I started following women who didn't conform to the 'thin' ideal. I needed to surround myself with positive messages that encouraged weight restoration rather than weight loss.
I had to re-evaluate who I made time for in my life. I had to sever ties with people who I knew would compromise my recovery. It was time to stop worrying about what other people thought about me and start caring for myself.
I made more time for people who inspire and nurture me. One of those people was Scarlett. And she, without a doubt, has helped save my life.
I say this because, by example, she has inspired me to not only accept my body but to embrace it. She has, by example, shown me that strong and smart is sexy. She never shied away from delicious food, which encouraged me to do the same.
We challenged society's beauty ideal together. We dissected the messages of the dieting industry. We debated everything from body shaming to the fitness industry. We broke down social media and Photoshop. We weighed in on body image and mental health. We discussed medication and panic attacks. Nothing was taboo. And that was precisely what I needed.
I needed someone who didn't just listen but understood. I needed someone to engage with me and challenge my inhibitions. I needed someone who not only emphathised but could relate to my confusion and frustration.
Having a mentor who guided me through the recovery process has, without a doubt, been the key to my recovery.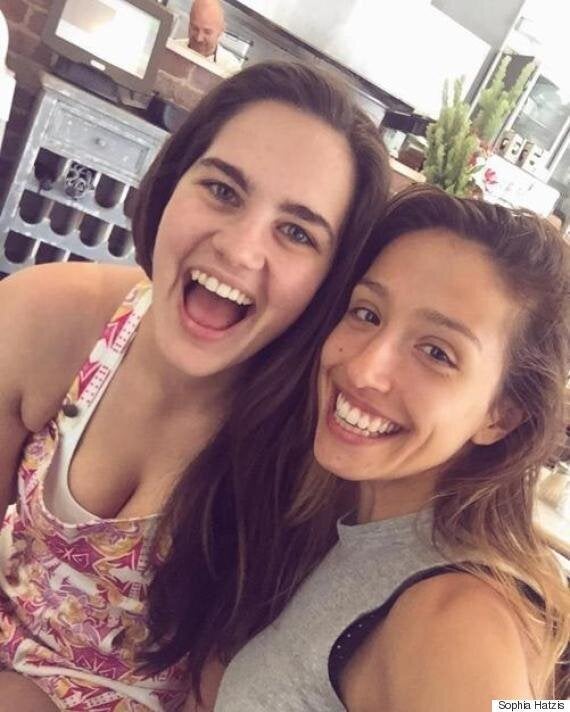 I have no doubt that surrounding myself with positive and inspirational people such as Scarlett has changed my perspective on life. Being around people who eat often and well encouraged me to do the same. Being around people who don't comment on the state of their bodies has influenced me to do the same.
The hardest part about being in recovery from an eating disorder, without question, is having to gain weight and eat more when society is overwhelmingly encouraging you to do the opposite. I can't go one day without seeing an ad for a weight-loss product or a dieting regime.
Having someone in my life who actively debunks the idea that losing weight is the answer is invaluable. Observing the way Scarlett conducts herself continues to inspire me and encourage me to pursue full recovery. My relationship with my body, food and exercise has transformed and much of that I credit to her influence and example.
I will keep moving forward. I will keep eating often and well. I will allow my body to be at whatever weight it wants to be at. I will love the shit out of my body because it deserves the love. I will do this not just for me but to be an example to others who may need that little bit of inspiration, just like I did all those months ago.