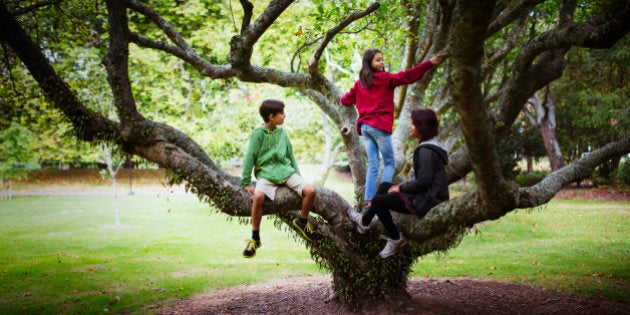 It's amazing what you can discover about your family history, and yourself, with just a little research.
The internet enables an affordable and accessible search tool for just about anyone interested in exploring their ancestry via a number of online genealogy databases. There are a number of websites that offer tips and guides to help you get started with your search.
You could find you're related to someone famous or discover you're a descendent of an important historical figure. You can construct your family tree and trace the movements of your ancestors across generations and continents. Indeed studying your family history can take you on the journey of a lifetime.
For me it started when I found out that I was an adopted child soon after birth. I was 21 years old at the time. That discovery of my adoption with not an inkling of it was quite mind blowing to say the least.
I had never questioned my family origins despite my distinctive fair features in stark contrast to the darker complexions of my adoptive family members. While it drew some occasional speculation from friends, the idea of adoption was never taken seriously.
As it were, it was only because a relative of my adoptive family had a slip of the tongue that alerted me to my apparent adoption. I enquired of my adoptive mum that same day and she confirmed the news.
Initial feelings of shock and astonishment quickly turned to curiosity. Consequently, I felt compelled to find my biological family. So I began, initially with a visit to the New South Wales Registry of Births, Deaths and Marriages where I submitted an application for my adoption information and awaited the results.
The details that emerged were intriguing to say the least.
Turns out I had a rather large biological family with multiple siblings adopted during the 1960s and 70s. I was the youngest of four adoptees in my biological family, which included two older brothers and one older sister. Among my newly discovered family were my biological mother who raised two younger sisters and one younger brother.
I managed to obtain the contact details of my biological siblings and spoke with my younger sister over the phone. I later contacted and met with two of my senior biological siblings. Together we attempted to contact our eldest adopted brother with a visit to his place of residence but were unsuccessful on this occasion.
Unfortunately I fell out of touch with my siblings soon after our meetup. Then as fate would have it, out of the blue I received a message on Facebook from my younger biological sister whom I talked to on the phone all those years ago!
After some 15 years of no contact we all reconnected again on social media. Only at this virtual family meetup we were able to find and connect with our eldest biological brother too. A big 'hooray' for modern communications tech!
Indeed from the day I found out about my adoption to exploring my ancestry has been an exciting journey. I only recently discovered I'm related to at least two people of fame and eminence in their respective talent fields.
I am a direct ancestor of Daniel Mendoza (1764 - 1836), who was a Sephardic Jew and an eminent character of Jewish history. Mendoza's daughter, Matilda Mendoza, married Samuel Simmons in England before the family migrated to Australia in 1853 and established residency in Sydney. The Simmons are my biological maternal family and ancestors back to Mendoza.
Daniel Mendoza was an English prize fighter and boxing champion of England in 1792-95. Considered the father of scientific boxing, Mendoza was inducted into the Boxing Hall of Fame in 1954, the International Jewish Sports Hall of Fame in 1981 and the International Boxing Hall of Fame in 1990.
Another fascinating feature of the Mendoza family tree is English film actor Peter Sellers (8 September 1925 - 24 July 1980). Sellers captured a global audience through his many comedic film roles during the 1960s and 70s, including playing Inspector Jacques Clouseau in the official Pink Panther series. Sellers was a descendant of the family of Daniel Mendoza.
Your family history offers a vivid and exciting journey of discovery. You never know who and what surprises could turn up on your genealogy as you travel back through time and build your family story. You could visit places and meet distant relatives and ancestors you'd never imagined possible.