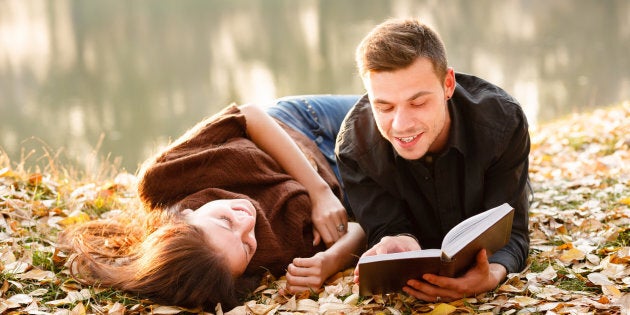 Once upon a time, men wrote everything and men read it. Women were eventually allowed to read it, too, and finally, allowed to write their own stories. The novelty of it saw such stories labelled "women's interest" and "women's fiction" (because, eww, gross that a man may accidentally read something pertaining to menstruation or... feelings).
As a writer of women's stories, I resent the label "women's fiction", as do most of my vagina-blessed writing compatriots. If I'm asked, "What sort of books do you write?" at a dinner party and I reply, "Women's fiction", what follows is the men either acting like the conversation is no longer relevant to them, or saying, "Ooo, what -- like Fifty Shades?" This highlights how little a lot of men know about women's stories, and how the term "women's fiction" only serves to further de-educate them.
Though the term may improve sales to women, it adversely affects sales to men, and the most adverse effect, in my opinion, is on our culture and femininity as whole. The issue is one of women being labelled as the "other" and the "secondary", while men and their interests remain the main event. Men's likes and opinions are primary, to be heard and respected by both genders alike, while women's likes and opinions are secondary, to be heard by women only.
I've said before that the term "women's fiction" insults men as well as women because it implies that women are broad minded enough to enjoy all stories whereas men only seek and understand their own. The result is that women know disproportionately more about men, because what men have done and liked has been heard and reported about for thousands of years.
But even today, much of what women really think, feel, and experience remains somewhat mysterious to men. The term "oversharing" only ever seems to be applied to women, and "TMI" (Too Much Information) is a neat acronym commonly used to shut a woman down when she's told you more than you think you need to hear about what it means to be a woman.
Gaining fair marketplace share and social recognition for female storytellers isn't about forcing men to consume information they have no interest in (Google "Scrubs, shoe shopping") it's about rebranding and de-stigmatising the feminine. As it stands, society still advertises the masculine as ideal, while women's interests are trivialised and our demeanour still a favourite to be mocked as irrational or hormonal. We see a man or woman reading about the nuances of war as "smart", while a man or woman reading about how a woman likes to be kissed as "silly".
As a child, my appetite was for Lego, Tintin, Asterix, and Star Wars, and I butchered the only Barbie I was given before hanging her from a noose in my witches den (true story). My father counts The Devil Wears Prada and Love Actually among his favourite films, Vogue is the first thing he picks up when he walks in my door, and the most trusted first readers of my "women's fiction" manuscripts are men -- my husband and brother. Masculine and feminine interests aren't so crudely divided by gender alone, but culturally one set of interests is being advertised as being important and necessary, while the other as being less important and optional.
"Generally speaking, men become whole people by raising children," Gloria Steinem recently said, "because they experience all of the qualities that we wrongly call 'feminine' as just the human qualities necessary to raise kids. Patience, attention to detail, empathy. They're not feminine qualities, they're human qualities." Referencing a book by Dorothy Dinnerstein, Steinem adds: "With the advent of patriarchy and controlling women and making raising children a women's project ... they found men didn't develop the empathy ... Men raising children is the key to world peace. Because it means that men become empathetic, whole people. In the same way that we women perhaps become more daring and accomplishing [sic] and so on by being active outside the home and becoming whole. It causes men to develop that in themselves. And then they don't get hooked on, 'I have to be that person, to be a masculine person' thing."
The point is, women do not own stories of love and vulnerability, family and friendship, just as men do not own stories of violence, heroism and strength. It's sexist and a disservice to women to cordon off their stories with labels, and it's a disservice to everyone to elevate masculine thought and work over the feminine.
Women writing under male pseudonyms illustrates the irrelevance of gender to storytelling, and considering that stories (however they're told to us) are a key tool for shaping human understanding, the more we promote one gender over the other, and segregate one from the other, the more imbalance and misunderstanding we will allow to persist.