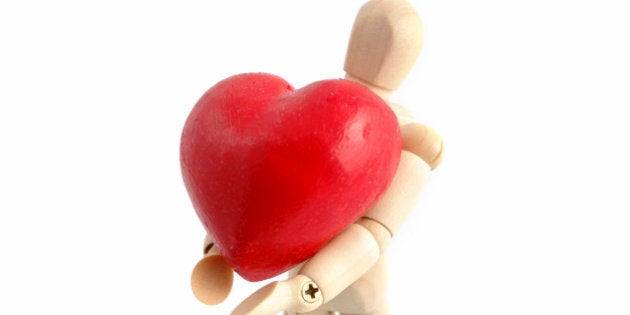 The last decade has seen the rise of "clicktivism" -- people using social media to show their support for a particular cause. Clicktivism has been criticised as an easy way out, with critics labelling it "slacktivism" and claiming the aim is merely to make people feel good without requiring any real effort or producing any effect.
The implication is that people "click" in lieu of actually donating.
While this may be true for some, the reality is that the majority of Australians have a secret - and it's not that they fail to donate to causes they publicly support. In fact it's the opposite -- Australians are donating large sums of money and they are not speaking about it.
In addition to this quite broad-based support, we have individual high profile philanthropists, such as Graham Tuckwell and Judith Neilson, giving large sums. We have also recently seen reports that Gina Rinehart may give away a large portion of her sizeable fortune. Beyond being great news for charities, this also brings to light some interesting aspects about the nature of charitable giving in Australia.
We're definitely big givers -- but unlike Ms Rinehart, by and large we don't talk about it. This might be because we're reticent to draw attention to ourselves (the tall poppy syndrome). Unlike other cultures where people are open about their charitable contributions, the majority of Australians do not openly discuss their monetary donations - even with their close friends and family.
We may mention a fun run we're doing, a child we sponsor, a cause we are raising money for -- we may even feel comfortable saying we donated to a natural disaster or have our name up on the TV for a split second for a hospital appeal -- but speaking about the money we donate on a regular basis is not a topic most of us are willing to discuss.
On top of this, the way Australians donate is changing. Australian's have a strong history of volunteering and helping out in a crisis. However, there is evidence that Australian is becoming much more like the United States in terms of giving.
Acting CEO of Philanthropy Australia, Chris Wootton agrees, "There is evidence that we are moving towards a model of charitable giving which more closely resembles the United States -- with more large gifts, but also more strategic approaches to 'grass roots' giving."
As part of this change, we have seen an increase of 'private ancillary funds' a type of private family charity foundation, with over 1400 now existing in Australia. We are also seeing a rise in giving circles. Giving circles allow people to engage in structured philanthropy at a grass roots level, with individuals coming together to pool their money and decide together which charities to support.
With these changes in the way Australians donate, it's important that we also change the way we talk about charity. Discussing charitable giving should not only be socially acceptable, but encouraged.
Philanthropists such as Pauline and John Gandel, and Andrew and Nicola Forrest do speak about their own giving and this can encourage others to give voice to their giving as well.
Theirs is a mindset for Australians to embrace -- talking about our charitable donations is not being conceited; it's engaging in real conversations about improving the lives of others.
Understanding how charities use donations helps people to understand the real issues facing Australia in a pragmatic way. Australia's national charity regulator has had the data provided in annual reports from charities analysed in the first census report of charities in Australia, The Australian Charities 2013 Report.
This report provides an empirical basis on which donors can make informed decisions.
There are other resources available where the public can get information about charities. The ACNC Charity Register has information on approximately 54,000 charities.
Members of the public can search the Charity Register to see if a charity is registered, and then find out what it does, where it operates, the people who run it, as well as its financial information. If you want to donate, I would highly recommend having a look.
Australians are renowned for generosity. We should celebrate that. Let's talk about the ways we donate and how our money is being used. Let's make this discussion accepted. This will benefit charities and, ultimately, those in the community they work to help.