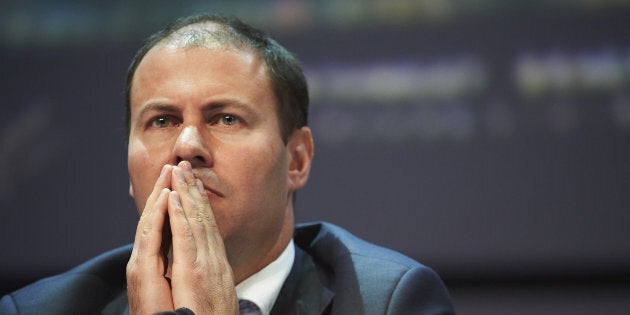 While the COAG Energy Ministers meet today to discuss Australia's energy future, it is worth contemplating a story that has emerged from the recent South Australia power outage. At the height of the severe storms which left thousands without power, there were people who were able to carry on with their lives unaffected by the blackouts.
The lights didn't go off for people like Brian Gillespie from Eden Valley. Brian had a Mini-Tesla battery power station operating in his garage -– which effectively kept his home power operating while the rest of the state went black.
Brian Gillespie represents the future -– and energy ministers at the COAG meeting in Melbourne today should take note.
That is because Australians understand that renewable energy makes sense in a country with abundant sun and wind resources. Already over one and a half million households in Australia have solar PV installed, making it the number one country in the world when it comes to solar panels on rooftops.
Last week's storm and blackout in South Australia highlights the need for a national plan to guide the transition to clean energy. The Australian Energy Market Operator's preliminary report into last week's electricity blackout in South Australia has confirmed the incident was triggered by extreme weather -– but still the political point scoring carries on.
The power outage is a sign of things to come as pollution continues to impact our weather patterns. So, rather than retreating from the important change of tackling climate change and shifting to renewables, these events should prompt us to better understand what is required to support a smooth, secure transition to clean energy.
Indeed, today's COAG meeting of federal and state energy Ministers should work towards a coordinated national plan to transform Australia's energy system and help provide affected communities with the support and information required to start the inevitable and necessary transition.
The Paris Climate Agreement has now been ratified by the 55 countries representing 55 percent of global emissions required to enter into force. That means within 30 days the agreement will be live.
The Australian government has committed to ratify before the end of the year, and that will mean we will not only be held to our current commitments to reduce our climate pollution, but be under increasing pressure to heighten that ambition. In 2018 Australia will need to review the climate targets we signed off on in Paris –- which are still among the lowest in the world.
Australia's heavily polluting coal-driven power sector has to be at the centre of our efforts to address global warming and reduce climate pollution. That can only mean an aggressive transition to clean energy. We know it's possible and is happening around the world. We know the technology and knowhow are available, what we need is the political will to make the transition happen.
South Australia's power outage brought out some of the worst, most cynical, most politically motivated voices we have heard thus far in the climate debate. Political leaders including Deputy PM Barnaby Joyce used the opportunity to put the boot into renewables. "[Windpower] wasn't working too well last night, because they had blackout," Mr Joyce told the ABC.
These voices tried to disconnect energy security from global warming and they entirely disregarded the fact that a distributed, decentralised energy system based on renewable energy would be much more secure in the long run. But for the most part those within the energy industry were unanimous in their tone.
AGL Energy CEO Andy Vesey, for example, was unambiguous in stating that renewables are 'much more secure.' "We have to recognise this isn't a question of politics per se, it's a question of disruption. It happens any time you fundamentally change the dominant technology and things go wrong," he said.
The story of Brian and his Tesla battery power keeping his lights on despite the state-wide blackout bear this out -– ramping up renewables now will help us weather severe weather events in future.
Energy ministers should keep this in mind when they meet in Melbourne today to discuss what happened in South Australia and the lessons it provides in mapping out Australia's energy future.