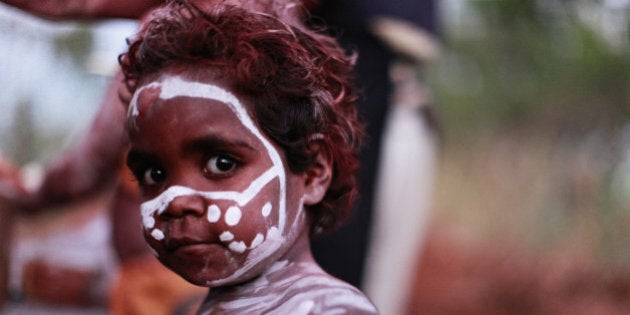 I believe that we are at the crossroads of Aboriginal and Torres Strait Islander peoples' survival. The impact of current government policies of forced removal and closure of communities, of deregistration of thousands of Aboriginal sites, will be absolutely catastrophic for us.
It will also make Australia poorer as a nation.
Traditional Owners from around the country met in Alice Springs recently to partake in AWAKEN: Talking Country -- a forum to discuss matters of great concern regarding what's happening on traditional lands throughout Australia. This was at the heart of the words of all who spoke.
We talked about the removal of people from country against the will of the original custodians of the land and the total lack of understanding of, or care about, connection to country that is constantly demonstrated by governments -- national, state and territory.
Everything that they are doing is against our will. True consultation and negotiation simply does not take place. It flies in the face of the United Nations Declaration on the Rights of Indigenous Peoples, particularly in this instance, Article 10, with regard to Indigenous peoples not being forcibly removed from their lands.
And in a cowardly act to ensure that people leave their communities, which have been their traditional homelands for thousands of years, the government removes essential services; this started in Oombulgurri, where houses were bulldozed with possessions still in them.
Whether there is real lack of understanding, or whether it's just a pretence on the part of those who wish to take our lands, the result is dispossession that will lead to cultural genocide.
To some of the people in these targeted communities, English is a second or third language, yet they are being thrown off their lands and are supposed to assimilate into white communities, where they are basically aliens in their own country.
The deregistration of Aboriginal sites in Western Australia, taking place under flawed legislation, is another example of cultural genocide. The WA government is steamrolling over the rights, beliefs, cultural values and heritage of Aboriginal people in that state.
Take the Burrup Peninsula, home to between 500,000 and 1 million rock engravings, yet the government wants to see this destroyed for the sake of development. This is nothing short of criminal, and I don't think it would occur in any other so-called developed nation on the planet.
So what does all this mean to the individuals who are affected by removal from country? Basically, our people are having their cultural links and roots, their very identity as Aboriginal people, stolen from them. They are being made to assimilate into the broader community just as in the past, when families were broken up and sent to different parts of the country during the mission days.
Let me share with you my own story as a case in point.
I was born 66 years ago on an Aboriginal mission, Point Pearce on South Australia's Yorke Peninsula. By now, I should be a fully initiated man, speaking my native tongue, telling my stories and handing them down to my children and grandchildren, performing my song and dance and ceremony.
Being born on Point Pearce you were not allowed to speak your native tongue or practise your culture, customs or tradition. The church didn't allow that and neither did the missionaries. So I have lost these aspects of my life, and it has left a great hole in my heart.
Yes, it was cultural genocide.
What is happening today, with the closure of communities, the destruction of our sacred sites, the threats to our heritage areas, is continuing this cultural genocide that has been a daily feature of the lives of Indigenous Australians since the arrival of Captain Cook in 1770 and the invasion of our land.
But we will not be silenced. And we will continue to speak up and fight the fight for our very survival.
This blog first appeared in October 2015.