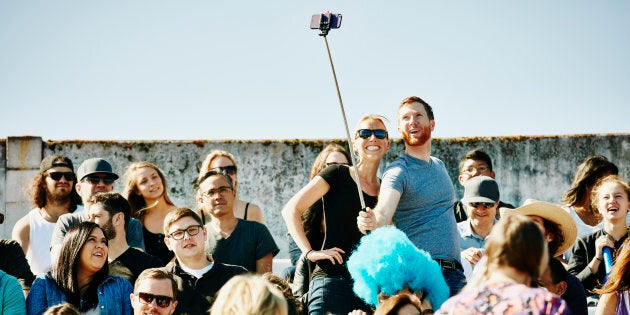 There are many qualities that autism and comedy have in common. If you look into where comedy derives from and what living on the spectrum is like, you notice these little things.
Comedy and autism both point out things that others dare not speak of
They both stand out
They both realise that there's meant to be a joke for the third plot point
At times they can really make you think
Comedy has always been a part of my life, ever since I was a little boy. I have grown up playing video games and watching television, and always admired characters like Captain Qwark and Denny Crane for their wit and humour. My dad made me laugh, and I saw him use humour to get through tough times. So I did too.
Like when I received my formal diagnosis of autism, my therapist said: "Thomas, have you heard of Aspergers?"
"Assbergers?" I said. "I've heard of beef-burgers, chicken-burgers, but never ass-burgers. Sounds terrible."
I got a few laughs, and it made me feel good.
There is a common perception that people on the spectrum don't have a sense of humour, and can't understand jokes. Body language and perceiving emotional and social signals have been heavily researched in the autism field, and for a lot of people on the spectrum these things can be really hard to get to grips with.
Living on the spectrum is different for everyone. But that just means we are all a different brilliant. For me, I use humour in social and professional settings.
Naturally, I cannot speak for everyone, but I can certainly speak for myself when I say that my aspergers allows me to see the humour in human behaviour. I notice all the little things that people do, and I find them amusing.
Take the modern-day phenomenon of selfies. I simply cannot understand why people would want to pose in the exact same position, looking so still and perfect all the time. Why do people want the same picture of themselves in a million different places? Is it now the case that in order for people to believe we have been somewhere, we have to take a photo of ourselves in front of that place? And use the exact same pose and facial expression for all selfies?
If you are going to take selfies, why don't you take different types of ones? Why don't people pull funny faces, or dramatic poses, to make every photo different and memorable? I find selfies hilarious.
Yes, I can be eccentric, exaggerated and excitable. But who said these qualities are bad?
I believe we should always have comedy in life and I want to show the world my funny side. Let's all live life with a laugh.
You can catch Thomas Kuzma alongside international comedians at the Autism Spectrum Australia Comedy Night, in Sydney's iconic Town Hall on Thursday 15 September 2016. Tickets available at www.autismspectrum.org.au.