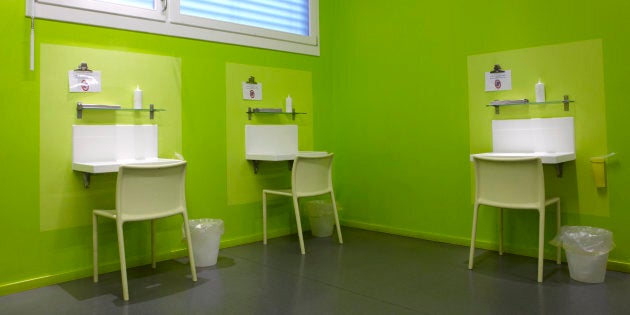 When my son Damien died in 1997, the idea of injecting facilities and prescription heroin drew my attention but I was cautious about them. Rather than dismiss them out of hand I took it upon myself to visit Switzerland and see them functioning in Geneva and Berne.
What I witnessed convinced me at the time, and since then that they are programs that save lives. As a result, I have been and will continue to be a strong supporter of these programs.
I believe that we need more injecting facilities and need to accept the evidence and introduce a pilot prescription heroin program in Australia.
I know that some will ask how I could ever be supportive of programs that allow people to continue to use drugs given the tragedy that befell Damien. Well the answer is simple. Given the choice of having one of your children using drugs safely or dying I would always choose to have Damien alive.
Whether we like it or not, thousands of people take drugs, often unsafely. It is also true that over time most people find ways to change and lead useful and productive lives. For families experiencing the difficulties associated with drug use -– especially the potential tragedies we need to bravely take these steps to keep people as safe as possible whilst they are using drugs.
Adding crystal methamphetamine to the mix is something that I cautiously support but would approach in the same way as I did 20 years ago. We need to have a look at the overseas facilities and examine the evidence.
If the drug consumption rooms are able to keep people safe and introduce them to health care professionals and potential assistance with their drug use then it should be introduced. I accept that this idea may not resonate with the general public. It is up to our politicians to show leadership and for those of us at the coalface to provide evidence and education.
Unfortunately, the recent discussions on the effectiveness of drug consumption rooms across Europe highlights the growing failure of Australia to adopt evidence-based policy. We were once a world leader in addressing HIV and drug use yet now we can't even sensibly discuss a range of much needed policies and programs that save people's lives. Which political party, or for that matter recently elected crossbenchers, will now show the courage to be honest with the Australian public and choose evidence over ideology?
A health-centred approach to drug use has all the evidence on their side and there was a time when that was all our leaders required to lead on an issue.
In my many conversations with family members, some who have lost people to drugs and many that haven't they are completely supportive and behind policies that save lives and reduce harm.
It is not surprising when one considers the alternative.
Having lost a child and worked with so many families in the same position, it is a pain that never dissipates. And while we cannot bring our own children back, we can sure as hell try and make sure such tragedy and pain doesn't happen for other families.
This post first appeared on July 7, 2016.