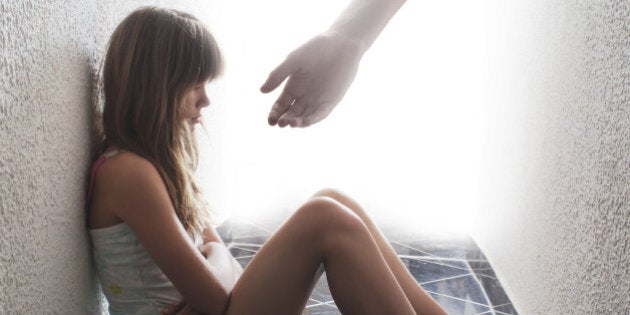 Senator Jacqui Lambie's story has of course highlighted the emotions and struggles that families across Australia face when they discover a family member is on crystal methamphetamine or 'ice', or any drug in reality.
Without referring specifically to Senator Lambie's situation, as I am unaware of the full circumstances, I would like to discuss what families can do to achieve positive outcomes in these most difficult of circumstances.
Whilst we are seeing an increase in calls about ice on our support line -- from 18 percent of calls three years ago to 32 percent in the recent financial year, we have seen a drop in calls about base amphetamines from 18 to 5 percent -- which suggests many ice users are speed users that have shifted to ice.
Also, at least a third of current callers are reacting to media reporting of the problem, much of it exaggerated. Some things are true -- ice is used across all areas and communities, all states and territories. Rich and poor are using it. Many industries are affected: road transport, hospitality, fishing and mining. Volatile behaviour, aggression, temporary psychosis, increased sexual activity can all be part of the stuff that families have to deal with.
So, if someone in your family is using ice what can you do?
A few facts on the usage of ice. About 2 percent of Australians have used ice. More than 70 percent of users are using less than once a month, about 71,000 Australians are considered dependent on the drug and about 10 percent of this number are exhibiting the chaotic and problematic behaviour mentioned above. Most of these people are using other drugs as well.
Many people using ice will not be long-term problematic users. They may try it and give it up, they may use for a while and then give up, so the first thing is to not panic and overreact.
Staying calm is the first suggestion -- not easy but definitely helpful. Calm communication using 'I' statements rather than 'you' directive messages will be more effective. Remember that listening is the most important communication skill, but usually not done well. Listening and understanding will give many clues to what is happening and often dealing with it. I know this may be easier to say than to do but practice will produce results.
You may have to look for cues for when they are willing to talk and again it is important to take opportunities. If verbal communication has broken down try a written form -- text, email or a good old-fashioned letter using the same 'I' messages. Tell them you love them and want to support them. Encourage honesty and model trust. Let them know that you would like to know the truth by letting them know you can take it. You won't abandon them, you won't fall apart, and you can accept reality even though you may not like it.
Speak honestly about your thoughts, feelings and wishes but accept that they may not agree. If you want to trust them -- model trust. Do not search their rooms, read their Facebook etc. Nothing you find will help you and by resisting this you will encourage their honesty.
Look after yourself. Keep pursuing your interests and hobbies, relationships, faith, exercise, diet, emotional, spiritual and physical wellbeing.
Get support from helpful areas. There are support groups, courses and telephone lines that can help you keep your sanity and acquire skills to cope.
Family Drug Support (FDS) is not a tough love group. We do not encourage abandonment or silly notions like waiting for 'rock bottom' but we believe in having effective boundaries with consequences that everyone can live with.
We believe that violence is not acceptable and it may be necessary to ask them to leave or even take out an apprehended violence order if aggression and violence is present. This can be done with love and connection, addressing the behaviour not the person. Planned exits where you assist them to leave and get other accommodation are better that throwing them out.
Have emergency plans in place even though you hope never to need them. Keep exits clear. Remove potential weapons from view and walk away from conflict.
Australian treatment services are very good and available for all who seek help. People have to be motivated and ready for change and must get there in time. In the meantime, reducing risk, harm and keeping people healthy are so important.
Do not give up on hope. We have witnessed many positive outcomes. This is a drug like any other and it can be addressed effectively. It is not easy but we must strive to assist where we can. One thing is certain: families need to be assisted and therefore support services need sufficient resources to assist them.
To get in touch with Family Drug Support visit here.
If you need help in a crisis, call Lifeline on 131114. For further information about depression, contact beyond blue on 1300224636 or talk to your GP, local health professional or someone you trust.