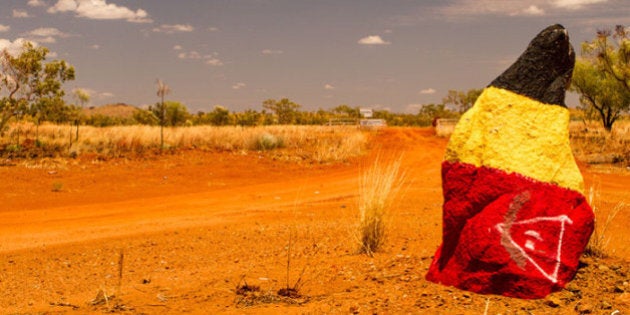 Life on the road as a travelling Country musician has evolved into a really nice place to be since I started back in 1988/89 at 18 years old. But the highs, unfortunately, are not without the lows.
Our first real band, Little Eagle, got loans for gear, car and trailer. We paid ourselves the incredible wage of $150 per week and drove everywhere, never setting foot on a plane!
The car broke down at times and the old ex-stock car trailer used to require bearings in the middle of nowhere every now and then, which had one or two of us hitching back to the nearest big town.
These days, at 46, life on the road is much more family friendly, as all my band members have young families to get home to, and that suits me fine. We travel for no more than 10 days and fly to most country festivals that we play. We cover a lot of ground over a 12-month period.
The climate out on the road has changed in my time. Sadly, we hear of more cases of depression than ever before in the rural sector, and it's not just due to the inherent pressures of farming that's causing this. I see an alarming amount of young Indigenous kids taking their own lives, which is something we never came across in my early touring years.
As a young Indigenous kid I don't ever remember things getting so bad that to take your life was the only way out. I ask myself what did my life and upbringing consist of that the younger generation are missing out on?
Is it solid time sitting and relating and learning from our Elders? Is the value of family being let go, in turn losing a huge support mechanism that may have pulled these young kids out of the darkness they have found? These issues play on my mind the more I hear about them.
Sometimes we arrive in towns and people relate stories of young fathers with wives and children, running into trees on their way home from town because life has become just too hard. It breaks my heart to think of lives lost like that, and in particular the ones left behind.
I love the work beyondblue do in our small communities. They are continually asking everyone to keep an eye on those who seem most vulnerable and ask the question regularly: Are you ok?
Some people hide their fight with the black dog too well for anyone to notice until it's too late. I guess we have to look for every little sign of cracks appearing and help where we can. I hope that music can be a healer, a form of therapy, helping wherever possible.
Everyday out on the road finds you heading off to somewhere new to play another venue. I must say I love the travel and the shows I get to play for people. I come from a long line of storytellers back home in Gumbaynggirr and Bundjalung country, and that craft thankfully has turned into my living -- "another day, another town", as Slim Dusty and Joy McKean would say.
After reading about Joy and Slim's travels around this country I actually felt like a bit of a sook. Their days on the show grounds, towing caravans to beautiful remote towns seem like a distant memory from our nice motel rooms and comfortable air conditioned vehicles.
Thankfully the spirit of Country Music is still strong, it lives in my bones and always will, it's honest and warm and its stories are created from the characters and places we meet and see out on the road.
Live music is something to behold when you live and breathe it. I will always be thankful that I carve my existence from it and where there is a stage and a willing venue you will find me and my travelling companions creating musical moments that I hope stay with people for a long time.
See you out on the road sometime.
If you need help in a crisis, call Lifeline on 131114. For further information about depression, contact beyond blue on 1300224636 or talk to your GP, local health professional or someone you trust.