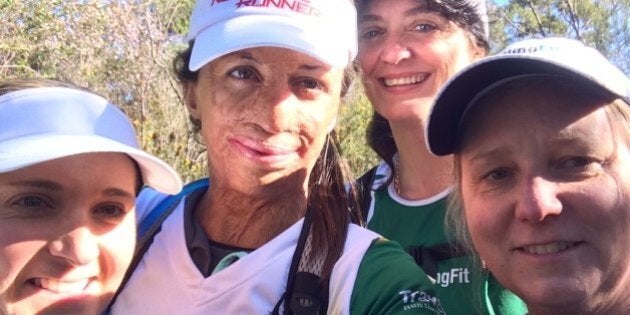 I recently did the Oxfam Trailwalker. It's a 100 kilometre non-stop event through some of the toughest terrain in Sydney -- across mountains, through valleys, around rivers.
At 3 am in the morning, after hiking continuously for 20 hours, I tripped over a tree root and completely lost my shit. I was hungry, freezing, exhausted and wondering why the bloody hell I was doing the stupid event anyway.
A scarred and burnt hand reached out to help me to my feet. It looked suspiciously like my own hand.
The hand belonged to Kate Sanderson, a woman who loved competing in adventure races. A woman who came third when she last competed in an Oxfam event -- when she still had two feet.
That was before she was trapped by a grassfire during the ultramarathon which changed both our lives so irrecoverably. The whole day, night and next morning this girl set the challenging pace. I couldn't be more proud to call her a best mate.
It's so easy for all of us to take people for granted in life. Incredible people, like Kate. Caring and compassionate people, like Bronwyn Hull. Those with perseverance by the bucket, like Robyn Lennon. Even our amazing support team, consisting of Michael Hoskin, Michael Hull, Hal Benson and Mickey Campbell. These blokes fed and watered us, popped our blisters and put Vaseline on our chafe.
We ended up coming in the top 10 of all women's teams, completing the walk in just over 29 hours (okay, 29 hrs and 18 mins).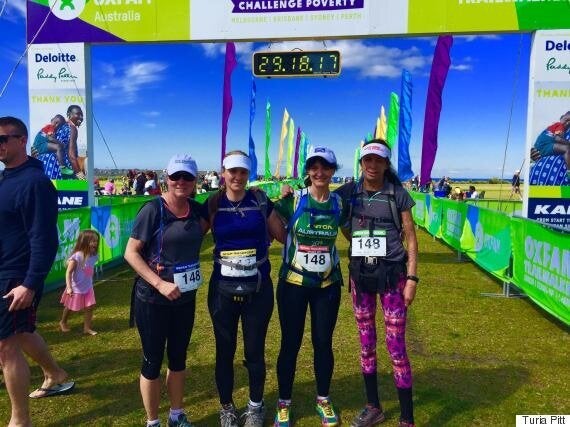 Success is always a team effort, isn't it?
Throughout my journey I've been so incredibly lucky to be constantly surrounded by extraordinary people. I had an immensely dedicated and driven team of people around me constantly pushing me to be the best version of myself.
I had brilliant surgeons, compassionate nurses and heartless physiotherapists. PLUS I had two people with me everyday who believed in me -- Michael and Mum. When you surround yourself with genuine and dedicated people, I honestly think that ANYTHING IS POSSIBLE.