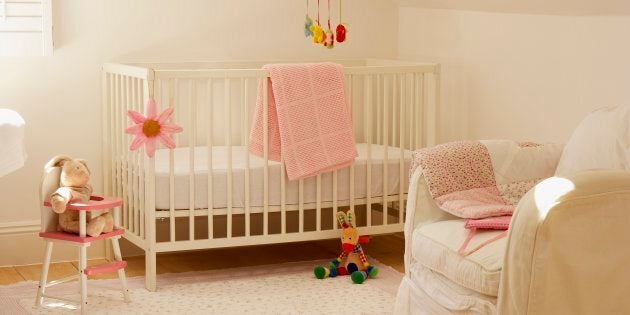 For up to nine months, a family prepares for a child. You decorate a new room. You purchase clothes and toys. You not only carry a child, but you carry the excitement of having a son or daughter -- another addition to the family. At the end of the nine months you go to the hospital to give birth.
But some people leave the hospital childless, and some of those leave without even an explanation as to why. The decorated room is empty, and the clothes bought by thoughtful friends become a devastating reminder of a tragic loss. One week you were pregnant, the next you're not and you are left without all the wonderful experiences that should come after that. Your family is left without its new addition and in its place is a shattering loss that can hardly be put into words.
According to the Australian Institute of Health and Welfare, this happens to a family every four hours in Australia. Six times a day. More than 2,000 times a year.
Adding insult to the most devastating of injuries, families often then experience a lack of support from the health system and suffer from both mental and financial stress in the months and years afterwards. It is an immense problem in terms of the size of impact and scale of people it impacts -- and it is one that is being swept under the carpet by, of all people, the health systems supposed to help victims.
Consider this -- no money was directly dedicated to stillbirth research by any state or territory government in 2015. The commonwealth was incrementally better, giving just $1.1 million to stillbirth research in 2015, but nothing for education and awareness.
The support that does come to combat this scourge on families, comes from those who have experienced it, and their friends and families.
It would be like the families of car accident victims being solely responsible for funding road safety campaigns -- except for the two realities that significantly more people die from stillbirth than in car accidents, and road safety campaigns get millions of dollars from government while we get nothing.
The little money we do have, we invest well.
In the past seven years, Stillbirth Foundation Australia has invested $1 million dollars donated by the community into successful projects such as iSAIL at RPA Hospital, which provides a support service for all parents who have experienced the death of a baby.
It includes a dedicated space so parents who have suffered a loss don't have to go for their recovery and check-ups in the maternity ward.
It means that they don't have to talk to their doctors about their labouring of an angel baby, and how to stop their breast milk coming in, with a cacophony of crying newborns in the background -- an experience that parents who have endured it say is best described as an emotional earthquake. A lack of institutional support might indicate to some that an issue is low on the priority list. Stillbirth is anything but.
The cost of loss on a personal level isn't something that can be communicated in tangible terms, so while that cost is by far the most devastating effect of stillbirth, there is an economic cost too.
A recent PricewaterhouseCoopers (PwC) report found that stillbirth will cost the economy almost $700 million by 2020 through health care costs and lost productivity. While that dollar figure can be meaningful to some, what is more concerning are the faces and personal stories behind it -- stories that are impossible to put a cost on:
"My experience left me traumatised and I felt very isolated. I [felt] totally cut off [by] people who did not acknowledge my loss..."
"The pain and grief I felt after my daughter died left me very isolated and withdrawn."
"People seem to avoid me since I lost my son as if I have a contagious disease."
"It is a lifelong experience that has a profound impact of every aspect of your life with little support out there..."
These are the lived experiences. The daily tragedies that haunt too many Australian families. Experiences that can be avoided if we dedicate the resources to do it. Investment in research and education campaigns.
The package included significant investment in training public health staff to better deal with maternal care, standardising and updating data, and a new national Maternal and Neonatal Health Quality Improvement program that will allow health districts to exchange ideas and best practice. A similar scheme in Scotland was linked to a 19 percent decrease in stillbirths over a three year period.
Building on this, the UK Government has set out to reduce the number of stillbirths, neonatal deaths, maternal deaths and brain injuries that occur during or soon after birth to 20 percent by 2020 and 50 percent by 2030.
This is the type of ambitious reform agenda we need in Australia.
While some research has delivered tangible outcomes, including how to reduce the risk of stillbirth, far more can and needs to be done. The damage caused by stillbirth is too great to carry on without action.
We can't just rely on people who have felt the devastating blow of stillbirth to do the heavy lifting. We need state and federal governments to finally step up and address what is a national crisis.