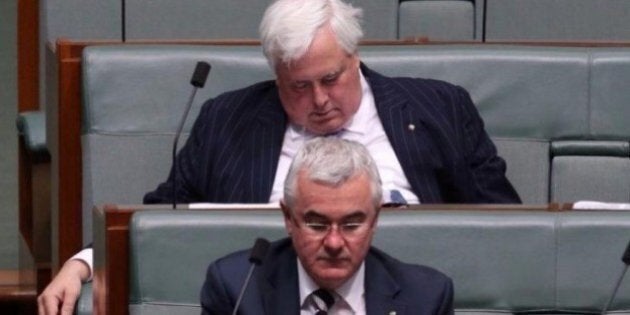 As the next federal election looms, we all see our Facebook feeds getting slowly more political. Suddenly your generally apathetic friends have become experts on the economy and taxation systems. By Election Day people are just writing "Vote Green" as their status, not even trying to win you over with facts or arguments. But what else can you do? If you are actually passionate about an issue, what can you do that is more meaningful than some Facebook likes or shares, but that still requires minimal effort?
Before you do anything, anything at all, educate yourself. Read multiple viewpoints about the issue you've decided to get riled up about. Sometimes I'll be outraged about something, only to hear arguments from the other side and have my outrage downgraded to a quiet scepticism (more often though, the arguments of the other side just rile me up even more). Make sure you're knowledgeable about the issue, confident in your view and you know the arguments of both sides.
Once you are feeling sufficiently self-righteous, you're ready to be active.
1. Sign an online petition.
This is the laziest way to help your cause, but it's surprisingly effective. The number of signatures on an online petition is often mentioned in the media and used as a proxy measure for community support. Heaps of organisations run petitions at any one time and will probably have one covering what interests you. A word of warning though, signing these things can be akin to giving your email to a group of 17-year-old girls and telling them it belongs to Justin Bieber. Get ready for spam.
Time taken = two minutes with a possible extra five to 10 seconds a day deleting emails
2. Send a pre-filled email to a Member of Parliament (MP)
This option often comes along with the online petition -- the petition creator will provide you with a pre-written email and you just fill in a few details and hit send. For the MP this means getting their inbox blasted with a few hundred emails with the same subject line, which is probably really irritating, but I have it on good authority that they do use these to gauge opinion, so it's not a total waste of time. The MP will likely put you on their email list and you will receive their weekly updates. You can be a jerk and write an angry email back, or you can just press "unsubscribe".
Time taken = Three minutes + 10 seconds for unsubscribing
3. Send an actual email, that you have composed, to your local MP
This is my personal favourite. First find the MP that you need to write to. This is often your local member. You need to work out if the issue belongs to the federal or state government and write to your appropriate MP. If you don't know, please go back to the part about educating yourself.
What's important here is that the MP knows you are a constituent (i.e. you will actually be voting/not voting for them). Mention this in your email and include your address. If their stance on an issue is something that will change your vote, then let them know. If, in all honesty, it probably won't change your vote, that's okay too, just don't say that in the email. Their job as MPs is to represent you and the opinions of their constituents SHOULD be important to them. Be respectful in the email, being a jerk is the best way to get ignored.
Also, please don't write disgruntled letters to MPs who are already active on the issue. There is no point writing to your local Greens MP angrily demanding marriage equality. If you don't know where they stand on an issue, you can check their website or just email and ask. If they are on your side, why not send them an email of support? It might help them power on, especially if they are at odds with their party's stance.
Time taken = five to 15 minutes + 10 seconds for unsubscribing
4. Sign a real-life petition (one that is on actual paper, and you use a pen to sign it)
In NSW, Ministers are required to lodge responses to any petition with 500 or more signatures, and a petition with 10,000 or more signatures must be debated in the House (the floor of parliament). This is a good way to get some action on a matter. These 'real life' petitions will require slightly more effort -- you are likely to find them at events and rallies or in the offices of MPs who are lobbying on an issue. You can also email the MP; they should send you a one page petition and you can sign, scan and send back. You could also ask friends and family to sign.
This is obvious, and I guess it's not actually that lazy depending on where you live. But you don't have to make a poster or come up with witty slogans. Just being there sends a message.
Time taken = two to three hours
There are also a lot of non-lazy ways to get your politics on. You can volunteer at events, drop flyers, do pro-bono work or door knock. You can also donate money to campaigns, advocacy groups or political parties (depending on how rich you are this might actually be a lazy option). So before you take your outrage to Facebook, consider doing something else to help your cause. If you can't spend two minutes signing a petition, should anyone really bother reading the article you've shared?