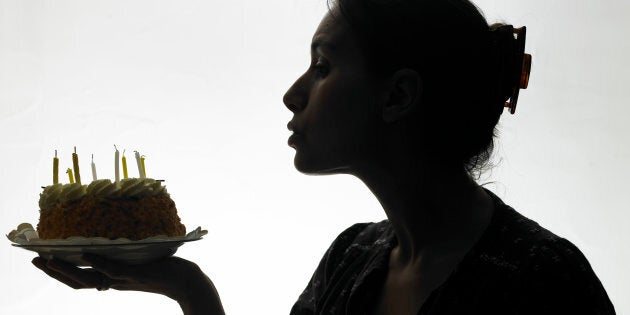 Nine years ago today my second son was born, five days before the first anniversary of the birth of my first son, Leon. Only, Leon wasn't to survive past two weeks of age. This strange collision of the calendar, which meant their birthdays fell within days of each other, saw us welcome our second son in the shadow of his brother's birth and death. This culmination of events made me feel like I could physically break apart as my heart and mind barely coped with the juxtaposition of emotions at that time.
As a result, October has always been a time of reflection for me. But this year, my memories of Leon's short life, and all that it has meant in the years since, are proving to be particularly poignant. I have found myself retreating inwards to think about the 'me' all those years ago, as I battled my way through the crushing grief, and the 'me' of today.
The fact is that, after my son died, it was unimaginable that I could survive ten years without him. The pain felt like it could literally suffocate me, and any moment of rare joy I had would end in a sudden jolt of realisation that this sad reality of mine would last forever.
A fear crept into my existence -- mostly in the background -- perhaps born out of a sense I may suddenly find myself in a life-and-death situation again. It was an anxiety so bound up in grief that even as I managed to find joy with the birth of three more baby boys, the fear didn't go away.
As recently as last year, a chance encounter with a pediatrician -- one of many who looked after my son in the NICU ten years ago, in an instant transported me back to the day my son was born. After a text message from a friend telling me that her son, too, had died at birth, I found myself not coping again. Somehow, my body seemed to have a memory for the physical pain of grief experienced so long ago. Years after my son had died, and with a happy house full of growing boys, I realised I was still traumatised.
Over the years, I have channeled my thoughts into writing. It helped me make sense of my jumbled and often dark, private thoughts and emotions. Plus, in my desperation to fill my world with him, writing became a way of keeping him 'alive' though constant dialogue. Nowadays, I can be driving, grocery shopping, or lying in bed awake in the early hours of the morning, and these private conversations continue. I tell him about my day, about his brothers, and daydream about how things might have been. I feel grateful for these indulgent moments, coming at rare, quiet times in my day.
I've come to realise how important this ritual of talking to him helps keep the bond between us real. Though he's the son of mine no one sees, he has a very real and constant presence in my life. Any parent will tell you about the balancing act involved in juggling time for self, a partner, and family; for me this includes time to 'mother' a child of mine who is no longer here.
It's a reminder about how, in some ways, the intensity of my grief has not lessened over the years. But somehow, despite my refusal to 'move on' and accept that he had died, despite my feeling I would feel broken forever, despite my fear I would forget the love, pain, and all the memories of our short time together, I realise I have emerged back into a life where I am living again.
Unconsciously, my acceptance of Leon's story found a place within the busy hum of our family's life. I can finally see how far I have come. There has been beauty and personal growth along this difficult journey; 'bittersweet' perfectly describes that notion of simultaneous joy and sadness, which will always be the case as our lives go forward.
So as Leon's birthday approaches this year, I know I will spend the day as I do on every birthday of his -- deep in refection, as each hour of the day seems to slow, allowing me to step through the memories of those precious moments years ago. And again, we will sing 'Happy Birthday' and blow out the candles on his cake as we smile and remember him.