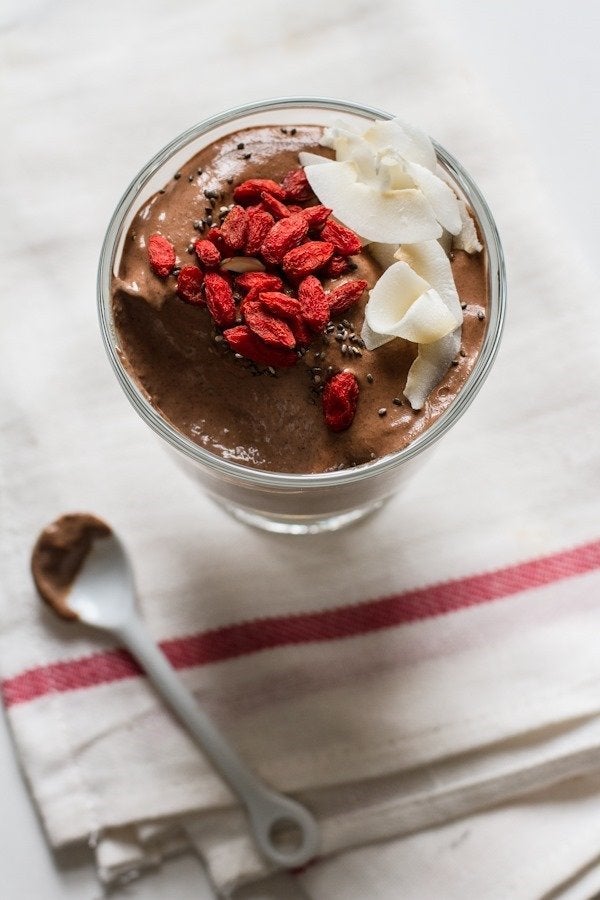 Blissful Basil, Edible Perspective, The Awesome Green, Minimalist Baker
It turns out there's a reason chia seeds are all the rage in the health food world -- they actually are really good for you. It's not a bad idea to try to add them into your diet, but rather than use them to top your yogurt or sneak them into granola we recommend making them the star of the show by turning your handful of chia seeds into a decadent pudding.
Let us be clear, this pudding is good for you. At it's base, it's made with nothing more than chia seeds and an alternative milk (like almond). Just those two ingredients and an overnight wait in the fridge makes for a delicious pudding that can be eaten for dessert or even breakfast. Add in vanilla or chocolate or fruit and you've got a pudding that is as just satisfying as the real thing. Seriously.
1

Basic Chia Seed Pudding

Oh She Glows

2

Peanut Butter Creamy Chia Seed Pudding

Edible Perspective

3

Key Lime Pie Chia Seed Pudding

Blissful Basil

4

Layered Chocolate And Strawberry Chia Pudding

Deborah Davis

The Awesome Green

6

Overnight Chocolate Chia Seed Pudding

Minimalist Baker

7

Berry Soft Serve Vanilla Chia Seed Pudding

Blissful Basil

8

Banana Almond Chia Pudding

Grits And Chopsticks

9

Matcha Chia Seed Pudding

One Ingredient Chef

10

Lemon Raspberry Chia Pudding

The Healthy Maven

11

Cake Batter Chia Pudding

Edible Perspective

12

Blueberry Cardamom Chia Seed Pudding

James Ransom/Food52

13

Pina Colada Chia Pudding

Eazy Peazy Mealz
Suggest a correction