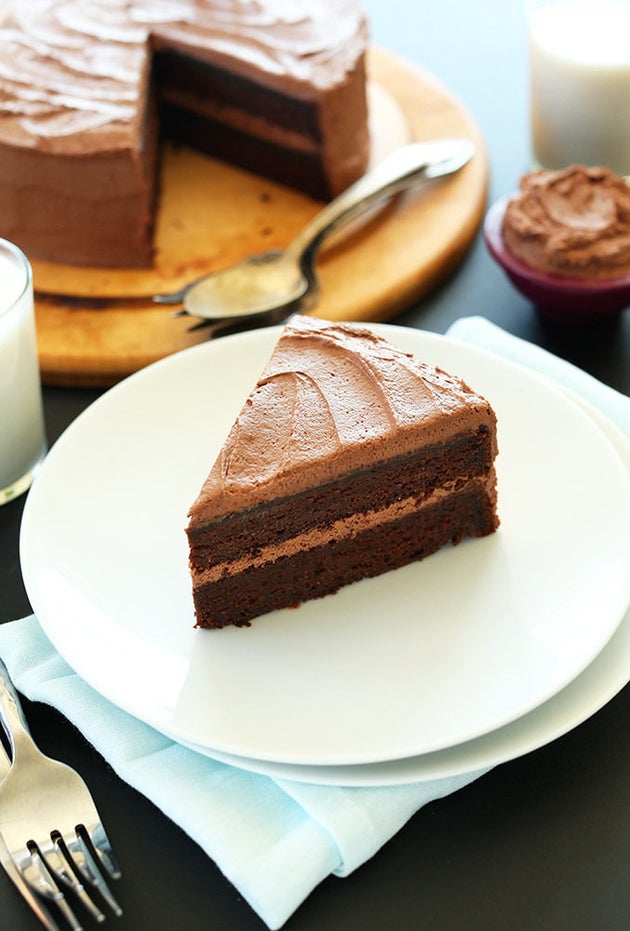 Half Baked Harvest, Averie Cooks
It's always a good time for chocolate cake. You don't need to wait for a holiday or birthday to have an excuse to bake one up. Chocolate cake has the ability to make so many people happy -- the cake lover, the chocoholic, the sweet tooth -- that it will never lead you astray. Choosing to bake chocolate instead of vanilla is easy, but deciding which chocolate cake recipe to bake is when it gets tricky.
We love how versatile chocolate cake recipes can be. You can make chocolate cake deep, dark and dense when you're in serious need of chocolate, or one that's light and airy when something more delicate is required. We found 20 great options for you to try -- it's up to you to decide which one.
1

Molten Chocolate Lava Cake

Averie Cooks

2

No Bake Milk Chocolate Bailey's Truffle Cake

How Sweet It Is

3

Chocolate Cake With Whipped Mocha Ganache Frosting

Brown Eyed Baker

4

Fudgy One-Bowl Chocolate Peanut Butter Cup Pretzel Cake

Half Baked Harvest

Completely Delicious

6

Six-Layer Chocolate Cake With Toasted Marshmallow Filling And Malted Chocolate Frosting

Brown Eyed Baker

7

Hibiscus Chocolate Cake

Hummingbird High

Life, Love & Sugar

9

Healthier Chocolate Lovers Sweet Corn And Hazelnut Crunch Chocolate Cake With Ganache

Half Baked Harvest

Yammie's Noshery

11

One-Bowl Vegan Chocolate Cake

Minimalist Baker

12

Frozen Chocolate Pudding And Wafer Cake

Averie Cooks

13

Chocolate Chip Chocolate Cake

Brown Eyed Baker

Sally's Baking Addiction

15

Magic Gooey Chocolate Meringue Texas Sheet Cake

Half Baked Harvest

16

Nutella Chocolate Layer Cake

Life, Love & Sugar

17

Chocolate Bourbon Caramel Macaron Cake

Half Baked Harvest

18

Dark Chocolate Yogurt Cake

How Sweet It Is

19

Double Dark Chocolate Cake

Wee Eats

Bakers Royale
Suggest a correction