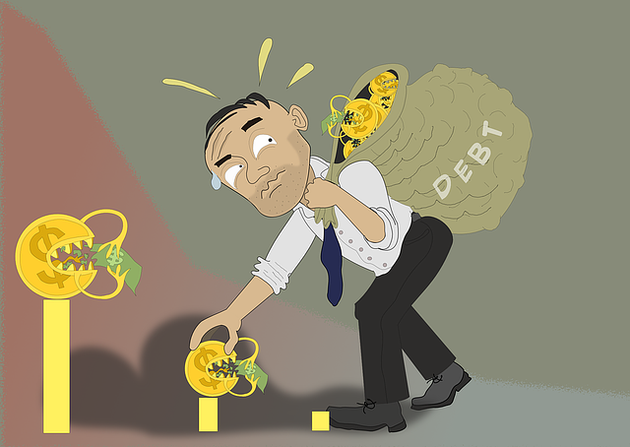 If you are reading this article, two things can be certainly said about you: one, you are hunting for a loan and two, your financial knowledge is not too strong. Don't worry! The mere approach of doing your research before making any crucial decision is a wise move by you and we are here to help you. Today, we are going to settle the debate between installment loans and payday loans by discussing their pros and cons. keep reading.
Installment loans
As the name suggests, the installment loans are characterized by the equal payment paid by the borrower to lender on equal intervals. This type of loan is perfectly legal, regulated by State and Federal consumer protection agencies. These loans typically range from $150-$5000. One can easily find a lender of online installment loans in their vicinity. The frequency and amount of installment is decided at the time of contract signing keeping in mind the ease of both lender and borrower. Typically installment payments are made monthly and completed in half a year or a year.
Advantages:
The 'fixed' nature of installment loans help individuals in avoiding any financial shocks. The amount payable is decided keeping in mind borrowers pay and installment do not prove to be a burden on the payee's shoulders.
The application process too is quite simple and efficient. It requires a little or even no credit history, meaning you can get a loan for no collateral backing it up. Initially the loans take less than a day to be deposited directly into the account of borrower and the installments are paid directly to the lender without the fuss of a third party.
Disadvantages:
If one is not able to pay installment in time, he is penalized which is sometimes much more than expected.
The advantages of installment loans come at a cost of high interest rate. The rate is usually higher than APR and when summed up over complete interval, the total exceeds interest rate on all other loans.
Payday loan
Payday loan is the type of loan which is required to pay back on the payday i.e. within a month. This is a short term loan, also termed as "cash advance" or "cash loan", usually up to $1500. The loan approval is very quick since no credit history is required or verified for such type of loan. Many lenders provide this loan on personal security. The lender charges the borrower a lump sum interest rate which is paid with the principal amount at the end of month.
Advantages:
The payday loan works like a postpaid card which lets you borrow some extra cash if you run out of money before your payday. It's quick and easiest way to wave off any unpredicted/emergency expense thrown your way.
It is very convenient, very fast and very easy to obtain and effortlessly available.
Disadvantages:
There exist scam lenders that hand you over much more stress than money. Therefore, it is important to know who you are dealing with before proceeding with any type of contracts.
Sometime, the ease of loan borrowing allows you to borrow much more than your capability to pay back and drags you into financial crisis before you even realize it. Heads up for gamblers, drug addicts and investors who lose money as soon as it is borrowed.
Both investment loan and payday loan are short term and readily available. The only major difference is that investment loan lets you pay over a long period of time and saves you stress while payday loan spares you a few extra bucks to meet emergency conditions. Don't worry if you have bad credit history or no collateral. Financial world welcomes you back.
Suggest a correction