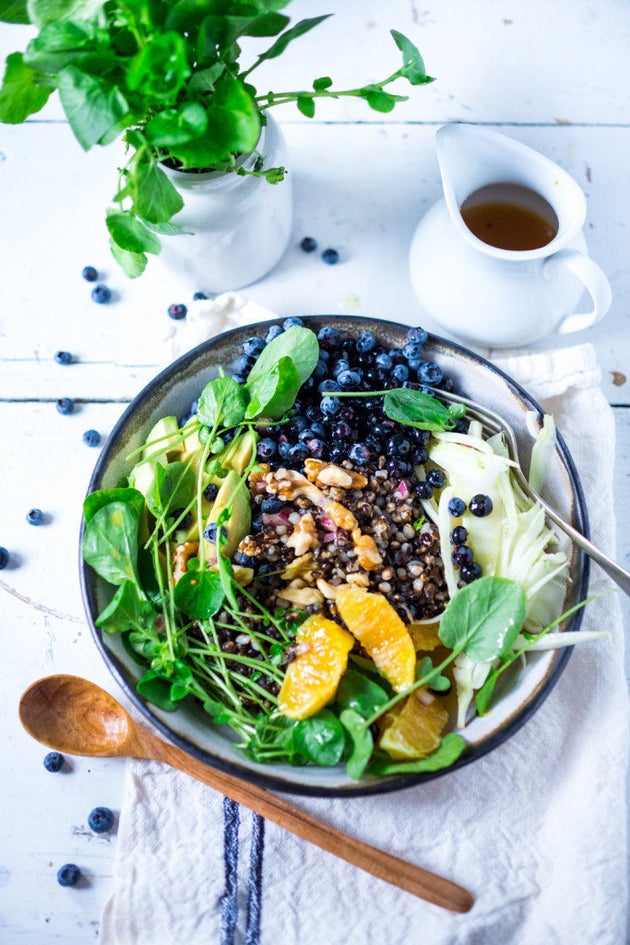 Feasting at Home, Love
Whether you've just had too much limp broccoli or too many overcooked carrots during your childhood, it's possible that vegetables have left a bad impression on you. It's gotten so that some folks avoid them altogether. And that's not good, because vegetables are obviously full of nutrient-dense goodness. Luckily, there is a remedy to the vegetable aversion: veggie bowls.
Veggie bowls transform vegetables from disappointing sides to glorious entrées in one giant bowl of beauty. Not only are they naturally colorful -- which makes them more fun to eat -- but the mixture of flavors is harmonious in a way that only a pile of the freshest vegetables can be. See for yourself.
Feasting at Home

2

Chili-Orange Veggie Bowl

Love & Lemons

3

Chickpea Bean Bowl With Toasted Breadcrumbs

Dolly Oatmeal

4

Spicy BBQ Chickpea And Crispy Polenta Bowls With Asparagus + Ranch Hummus

Half Baked Harvest

5

Rainbow Veggie Bowl With Jalapeño Ranch

Pinch of Yum

6

Sweet Potato Chickpea Buddha Bowl

Minimalist Baker

7

Sunshine Bowl With Sunflower Seed Tahini Sauce

Feasting at Home

8

Mediterranean Vegetable Bowls

Gena Hamshaw

9

Southwestern Veggie Bowl

One Sweet Mess

Feasting at Home

Angela Liddon | OhSheGlows.com
Suggest a correction